Grilled Cheese Potatoes
Prep Time: 15 min | Cook Time: 30 min | Servings: 4 | Calories: 323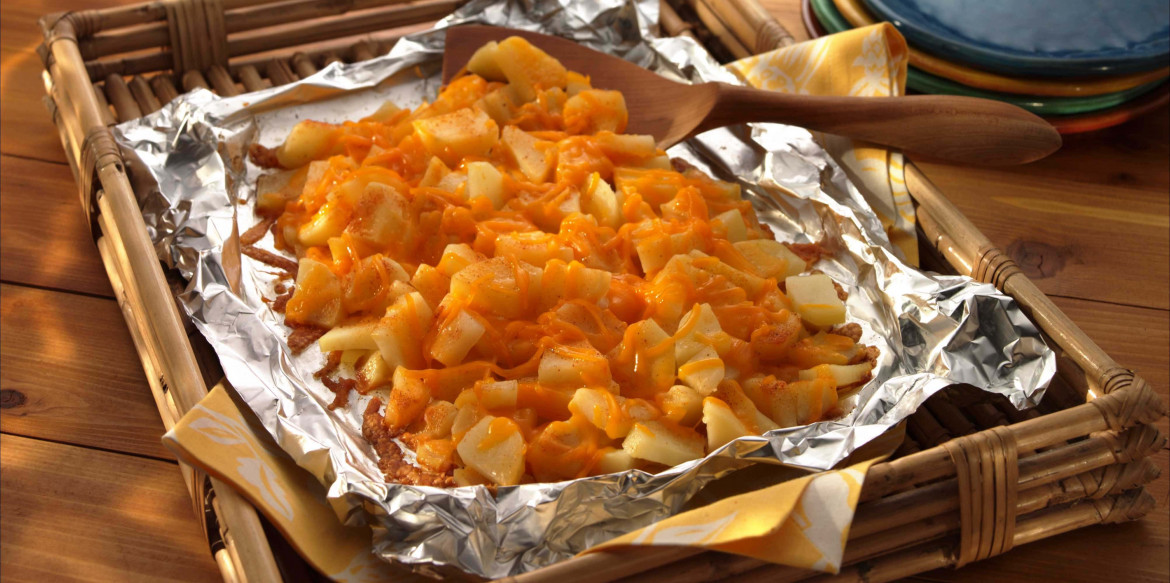 ---
<p>A tin foil packed with freshly peeled russet potatoes, lightly seasoned and buttered and sprinkled with a cup of Sargento® Shredded Mild Cheddar Cheese - Fine Cut. Grill to perfection on your barbecue along with the rest of your meal. Enjoy these at your next picnic or any time you're craving some cheesy potato goodness.</p>
Ingredients
4 large russet potatoes, peeled and cut into quarters
1/4 cup butter or margarine
1/2 tsp. seasoning salt
Directions
Boil potatoes in water 10 minutes. Remove from water; slice.
Coat two large sheets of foil with non-stick cooking spray. Arrange potatoes on one sheet. Dot with butter; sprinkle with cheese and seasoning salt.
Cover with remaining foil and fold edges. Grill over medium heat 30 minutes, turning the foil packet every 10 minutes.
---