Chipotle Cornbread
Prep Time: 20 min | Cook Time: 35 min | Servings: 8 | Calories: 332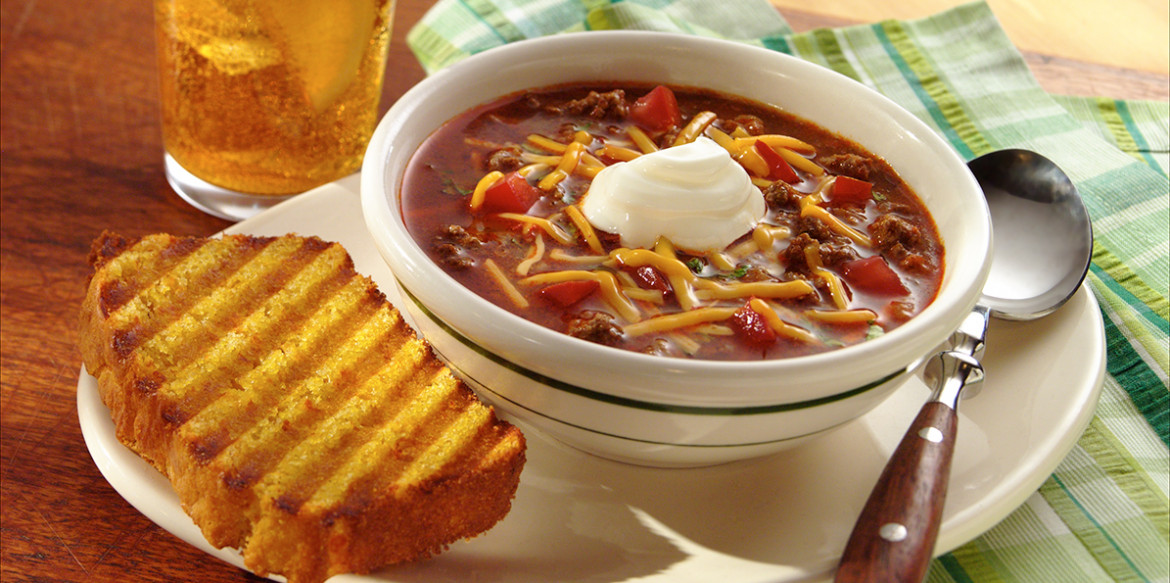 ---
Our twist on cornbread brings in tons of cheesy flavor from Sargento® Shredded Mild Cheddar Cheese - Fine Cut and heat from minced chipotle chilies in adobo sauce. Our recipe guarantees hearty and fluffy cornbread with each batch you make. We're positive that everyone at your table will love it!
Ingredients
1 cup yellow cornmeal
1 cup flour
1/4 cup sugar
2 tsp. baking powder
1 tsp. baking soda
1 tsp. salt
1 cup buttermilk
3 large eggs
6 Tbsp. (3/4 stick) unsalted butter, melted, cooled
1 Tbsp. minced rinsed and drained canned chipotle chilies in adobo sauce*
Directions
Heat oven to 375°F. Lightly grease a 9 x 5 x 2-1/2-inch metal loaf pan.
Mix first 6 ingredients in large bowl. Stir in cheese.
Whisk buttermilk, eggs and melted butter and chilies in medium bowl. Add buttermilk mixture to dry ingredients; stir just until blended.
Spoon batter into prepared pan. Bake until toothpick inserted into center comes out clean, 30 to 35 minutes. Cool in pan on rack 15 minutes. Turn bread out onto rack; cool completely.
---