Cheesy Red Beans and Rice
Prep Time: 10 min | Cook Time: 15 min | Servings: 4 | Calories: 379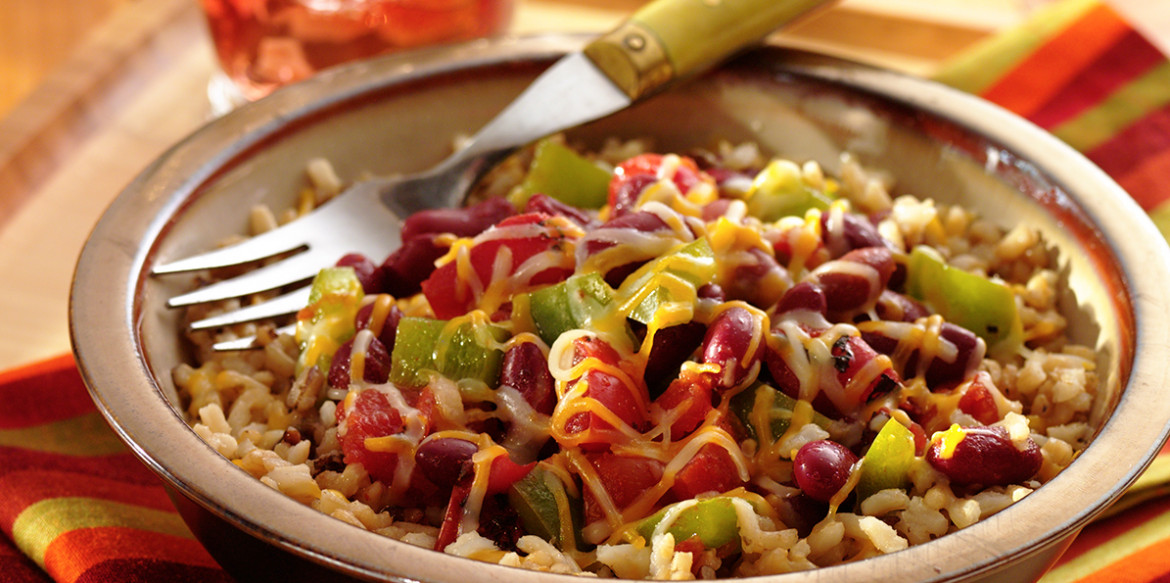 ---
This filling  dish is simple to prepare and offers a great option for Meatless Mondays. Use Sargento® Colby Jack cheese and opt for brown rice for increased micronutrients and fiber.
Ingredients
2 tsp. olive oil or canola oil
1 red or green bell pepper (or 1/2 of each), diced
3 cloves garlic, minced
1 can (14-1/2 oz.) fire-roasted diced tomatoes, undrained
1 can (15 or 16 oz.) red beans or kidney beans, rinsed and drained
3/4 tsp. hot pepper sauce or more to taste
2 pouches (8.8 to 10 oz.) fully cooked brown or brown and wild rice*
1 Tbsp. chopped fresh thyme or parsley (optional)
Directions
Heat oil in a large skillet over medium heat. Add bell pepper; cook, stirring occasionally, 5 minutes. Add garlic; cook 1 minute. Add tomatoes; bring to boil. Cook 5 to 6 minutes or until vegetables are crisp-tender. Add beans and pepper sauce; cook 4 minutes or until heated through.
Meanwhile, prepare rice according to package directions. Stir in 1 cup cheese; transfer to serving plates. Top with bean mixture and remaining cheese. Garnish with thyme, if desired.
---