Apple Cheddar Crisp
Prep Time: 20 min | Cook Time: 45 min | Servings: 8 | Calories: 291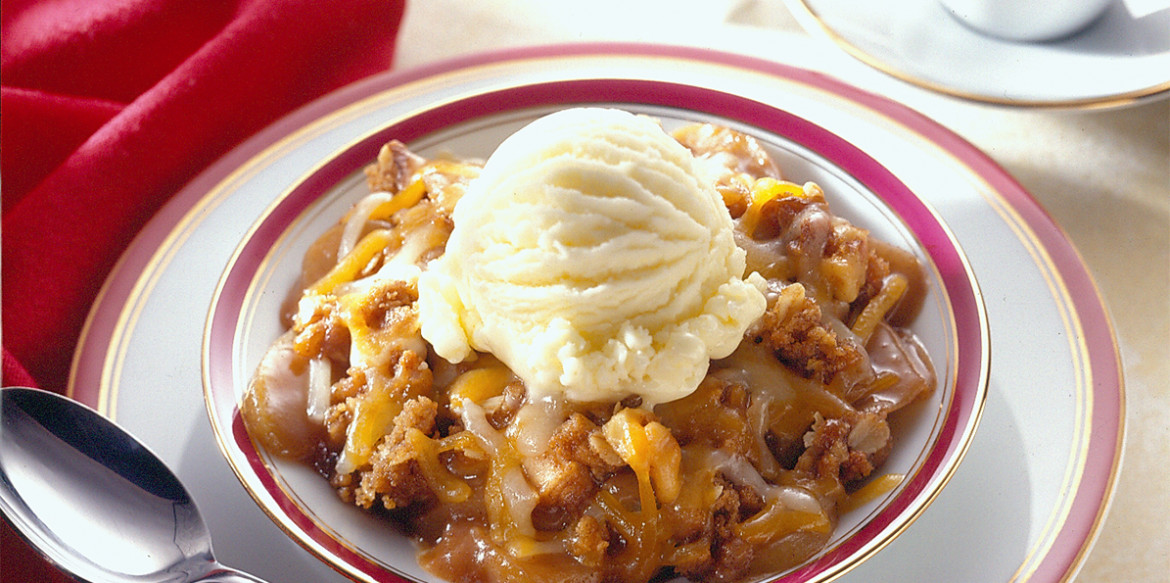 ---
<p>Inspired by the classic pairing of a slice of cheddar cheese on a wedge of apple pie, this delightful dessert served up old-fashioned goodness topped with tangy Sargento® Shredded Sharp Cheddar Cheese.</p>
Ingredients
1/2 cup packed brown sugar
2 Tbsp. all-purpose flour
1 tsp. cinnamon
6 cups peeled, sliced baking apples (about 5 large apples)
=Topping:
1/2 cup packed brown sugar
1/3 cup all-purpose flour
1/3 cup uncooked oats
1/2 tsp. cinnamon
1/4 cup butter or margarine, softened
1/3 cup chopped walnuts or pecans
1 cup (4 oz.) Sargento® Shredded Sharp Cheddar Cheese
Directions
Combine brown sugar, flour and cinnamon in a large bowl; mix well. Add apples; toss to coat well. Spoon into 8x8-inch glass baking dish.
Mix brown sugar, flour, oats and cinnamon for topping in a medium bowl. Cut in butter with pastry blender or fork until mixture is crumbly. Stir in walnuts; sprinkle evenly over apple mixture in pan.
Bake in preheated 350°F oven 45 minutes or until apples are tender and topping is golden brown. Top with cheese; let stand 30 minutes before serving. Serve warm or at room temperature.
---