Almond Ricotta Cheesecake
Prep Time: 25 min | Cook Time: 60 min | Servings: 6 | Calories: 505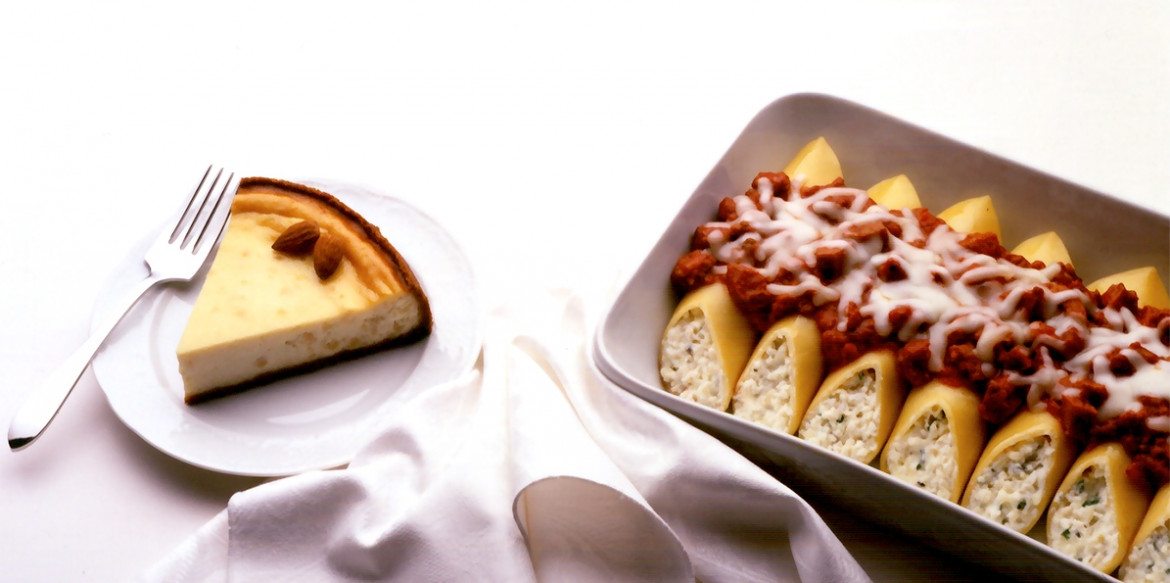 ---
<p>Rich and simple, this classic cake can be made a day in advance to serve for a special dinner. It features a basic graham-cracker crust and Sargento®&nbsp;Whole Milk Ricotta Cheese. Top with blanched almonds, or if they're in season, fresh raspberries.</p>
Directions
Combine crust ingredients. Press evenly over bottom and 1-1/2-inches up sides of 8-inch springform pan.
Combine Ricotta cheese, sugar, whipping cream, flour, salt, 1/4 cup water and almond extract in large bowl of electric mixer; blend until smooth. Add eggs one at a time; blend until smooth. Stir in chopped almonds. Pour into pan and bake in preheated 350°F oven 1 hour or until set.
Cool in oven with door propped open 30 minutes. Refrigerate 4 hours or longer before serving.
---