Cheese Lovers' Mac & Cheese Recipe
Prep Time: 20 Min | Cook Time: 45 Min | Servings: 12 | Calories: 651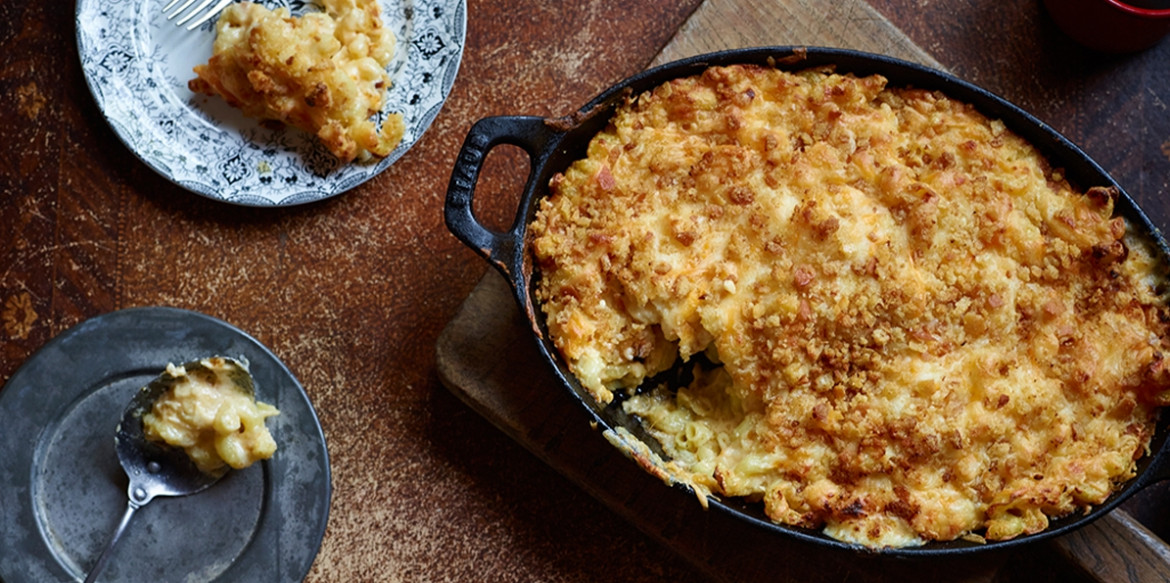 ---
Gather around a hot dish of baked macaroni and cheese that's made with Sargento® Shredded Cheddar Cheese. The crispy baked crust will make every serving perfectly delightful.
Ingredients
1 lb. elbow macaroni
1/4 cup butter
1/4 cup flour
4 cups milk
1/2 tsp. salt
2 cups (8 oz.) Sargento® Shredded Mozzarella - Traditional Cut, divided
1/2 cup breadcrumbs (optional)
Directions
Cook macaroni according to package directions. Meanwhile, melt butter in a large saucepan over medium heat. Add flour; cook and stir 1 minute. Add milk and salt. Bring to a boil, stirring frequently. Reduce heat; simmer 2 minutes or until sauce thickens. Stir in 3 cups Sharp Cheddar Cheese and all of the Mild Cheddar Cheese until melted. Stir in cooked macaroni.
Spread 4 cups macaroni mixture into two 8 or 9-inch baking dishes or pans. Layer 1 cup Mozzarella and half of Muenster cheese slices over macaroni. Repeat layering with 4 cups macaroni mixture, remaining 1 cup Mozzarella and Muenster cheese slices. Spread remaining macaroni mixture over cheese; top with remaining 1 cup sharp Cheddar cheese. Top with breadcrumbs if desired.
Bake in preheated 350°F oven 40 to 45 minutes or until bubbly.
---