Strawberry Tossed Salad
Prep Time: | Cook Time: | Servings: 6 | Calories: 356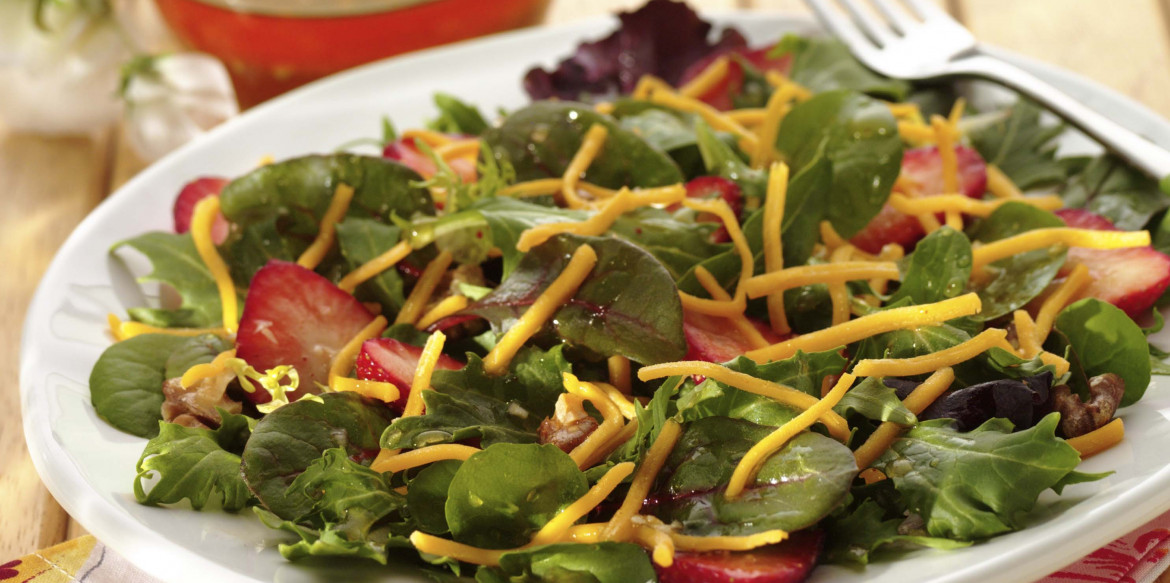 ---
Add some sweetness to your next salad with sliced strawberries tossed in with mixed greens and a homemade dressing of oil, cider, garlic and paprika and some Sargento® Shredded Sharp Cheddar Cheese - Traditional Cut. Sprinkle toasted chopped walnuts on top.
Ingredients
1/2 cup vegetable oil
1/3 cup sugar
1/4 cup cider or red wine vinegar
1 clove garlic, minced
1/4 tsp. each salt & paprika
1/8 tsp. pepper
6 cups torn mixed greens
2-1/2 cups sliced strawberries
1/2 cup chopped toasted walnuts
Directions
Mix first 7 ingredients in jar with lid; shake well to make dressing. Toss remaining ingredients with dressing.
---