Chicken, Bacon Ranch Sandwich
Prep Time: 15 Min | Cook Time: 20 Min | Servings: | Calories: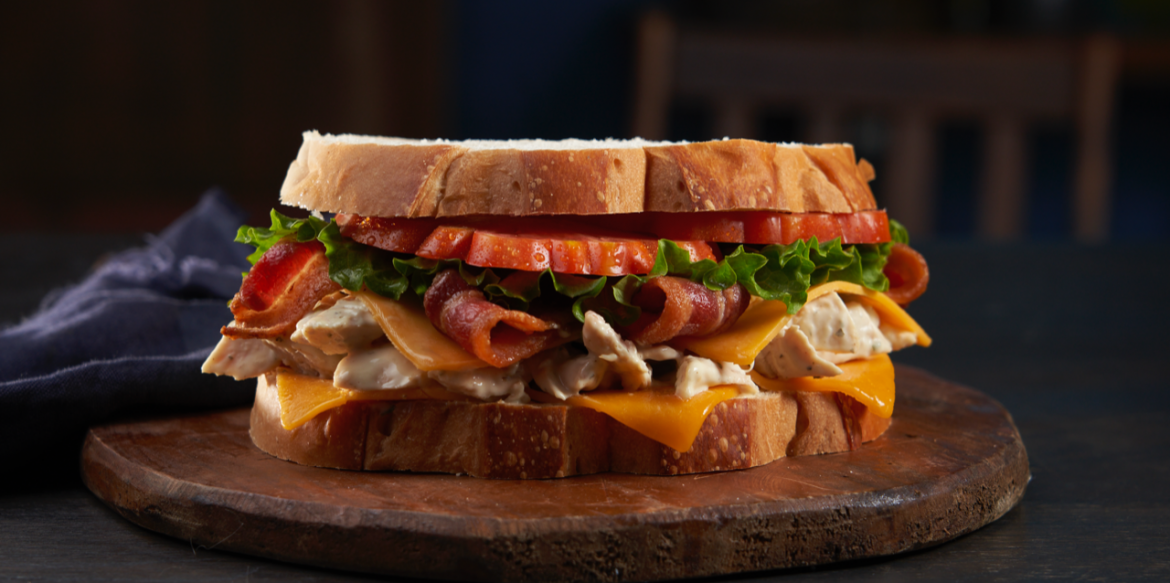 ---
Tender, juicy rotisserie chicken is tossed with prepared ranch dressing and Dijon mustard, then piled high on sourdough bread with crisp thick cut bacon, lettuce, tomato, and 2 slices of Sargento® Mild Cheddar Cheese.
Ingredients
½ cup Prepared ranch dressing
1 Tbsp. Dijon mustard
2 cups Cooked rotisserie chicken, shredded
8 slices Thick-cut bacon, cooked, cut in half
4 leaves Green leaf lettuce, washed, patted dry
8 slices Tomato
Directions
In a medium bowl, combine dressing and mustard.  Fold in chicken until chicken is creamy.  Set aside.
To Assemble Sandwich: Place 1 slice of bread on a flat surface.  Spread about ½ cup of prepared chicken mixture onto bread.  Place 2 slices of cheese over chicken.  Place 4 half slices of bacon over cheese.  Place 1 piece of lettuce over bacon.  Place 2 slices of tomato over lettuce.  Place 1 slice of bread over tomato.  Repeat with remaining ingredients.  Cut in half and serve.
---