Barbecued Turkey Sandwich
Prep Time: 5 Min | Cook Time: | Servings: 1 | Calories: 363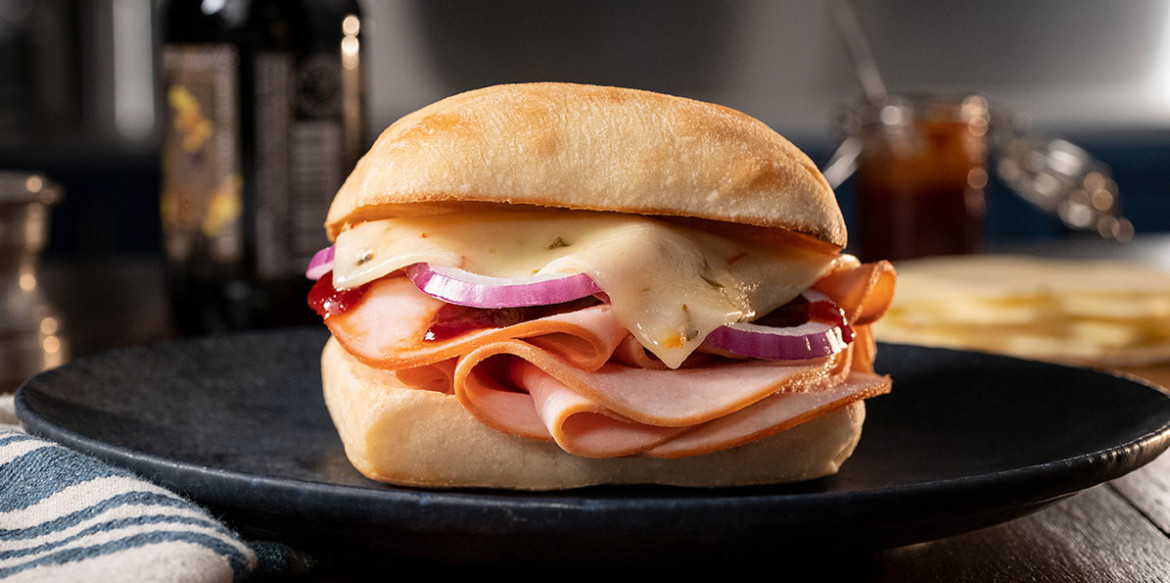 ---
Sometimes it's the simplest of sandwiches that taste the best; like our barbecue turkey recipe that uses Sargento® Sliced Reduced Fat Pepper Jack Cheese to kick up the other flavors within. Using your favorite barbecue sauce and some freshly chopped red onion, add some extra taste to your creation. You really can't go wrong with such classic flavors all in between a deliciously baked, toasted bread roll.
Ingredients
2 oz. thinly sliced deli smoked turkey
1 whole grain bagel square bun or small ciabatta roll, split, toasted if desired
1 Tbsp. thick barbecue sauce
1 thin slice red onion, separated into rings
Directions
Layer turkey on bottom of the bun or roll. Spread barbecue sauce over turkey; top with onion and cheese. Close sandwich.
---