Eggs in a Blanket
Prep Time: 15 Min | Cook Time: 25 Min | Servings: | Calories: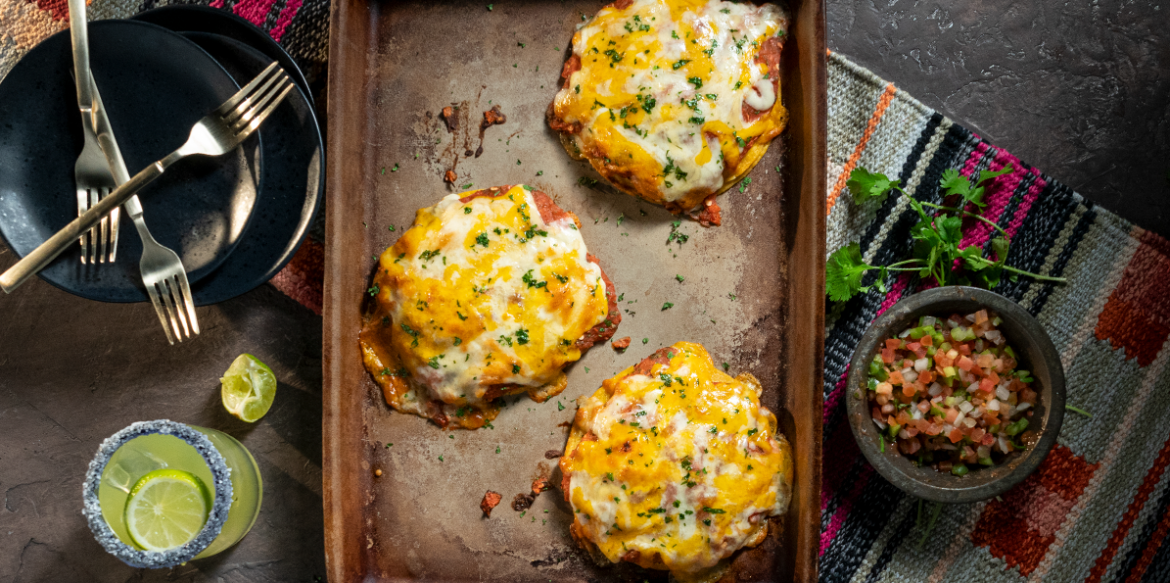 ---
Corn tortillas are topped with cheesy eggs, red salsa and more Sargento® Shredded Cheese and then baked until melty.
Ingredients
For Salsa:
1 Serrano chili pepper
1 Jalapeño chili pepper
1 small onion halved
2 cloves garlic
1 lb roma tomatoes
10 springs fresh cilantro
1 Tbsp vegetable oil
Salt to taste
For Eggs:
4 Tbsp vegetable oil
8 (6-inch) corn tortillas
½ cup refried pinto beans
4 eggs
4 Tbsp cilantro chopped
Directions
Boil 4 cups of water. Add chilis, onion and garlic to the boiling water and cook until beginning to soften (5 minutes approximately), add tomatoes and continue to cook until skins from tomatoes start to peel away, remove all ingredients from water and leave to cool for 3 minutes. Peel off tomato skins, remove stems from chili peppers (if you want a milder salsa remove seeds and veins). Place tomatoes, chilis, onion garlic, cilantro, salt, and blend until smooth. Heat the oil in a sauce pan, add the salsa and cook on medium heat for 15 minutes stirring constantly. Remove from heat and cover.
Heat the oil in a skillet and briefly fry each tortilla 10 second per side, remove from oil and drain on paper towels. Take 4 tortillas and spread 2 Tbsp of refried beans on top of each one. Fry the eggs till desired doneness, and place one egg over each tortilla with beans. Place another tortilla on top of each egg and cover completely with red salsa. Sprinkle each egg in a blanket with ½ cup of cheese. Broil in preheated 350°F oven for 5 minutes or until cheese is completely melted and lightly browned, sprinkle with chopped cilantro. Serve.
---