Chipotle and Bacon Cheeseburger
Prep Time: 10 min | Cook Time: 10 min | Servings: 4 | Calories: 830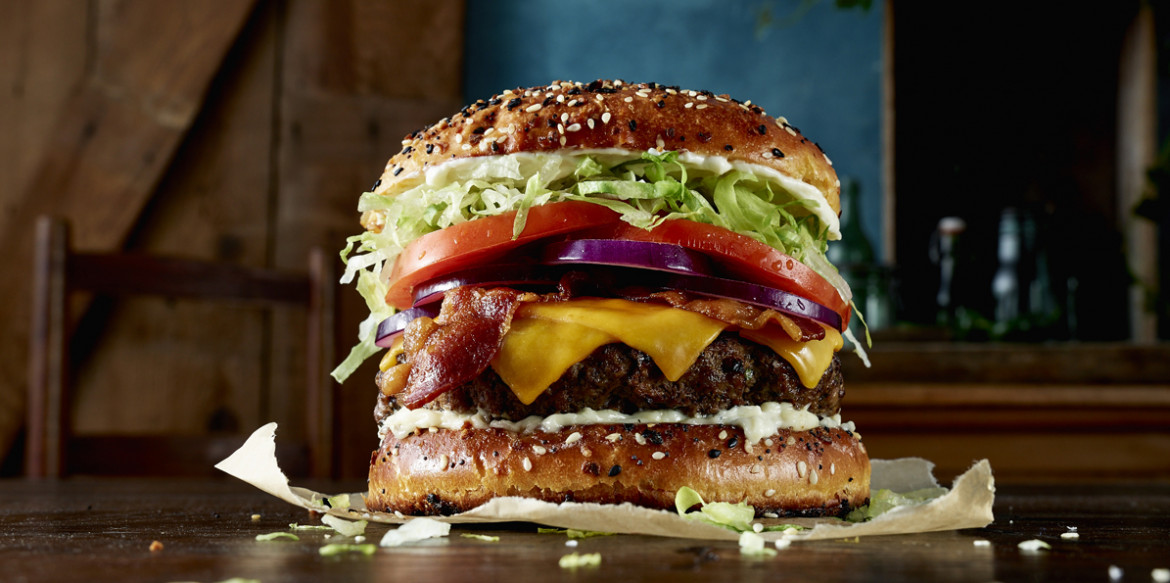 ---
Fire up the grill and make these mouthwatering cheeseburgers that are teeming with robust, savory flavors. There's chipotle, bacon, mayo and Sargento® Sharp Cheddar Cheese. Add juicy tomatoes, a nice bite of red onion and crisp lettuce if you please.
Ingredients
1-1/2 pounds ground beef
1 Tbsp. minced chipotle in adobo
3 Tbsp. chopped cilantro
salt and pepper to taste
8 pieces cooked bacon
2 tomatoes, sliced
1 small red onion, thinly sliced
2 cups shredded lettuce
1 Cup Mayo
Directions
In a medium mixing bowl add the ground beef, minced chipotle chili, chopped cilantro and season with salt and pepper.
Divide the meat into 4 patties. Then set aside.
Place the burger patties onto the grill and cook for 5 minutes on each side for medium rare.
Remove from grill then, top patties with cheddar cheese. Meanwhile, toast the bun and spread chipotle aioli on one side then top with lettuce, tomato, onion, burger patty and 2 pieces of bacon.
---