Tuna Melts With Avocado
Prep Time: 10 Min | Cook Time: 3 Min | Servings: 4 | Calories: 1340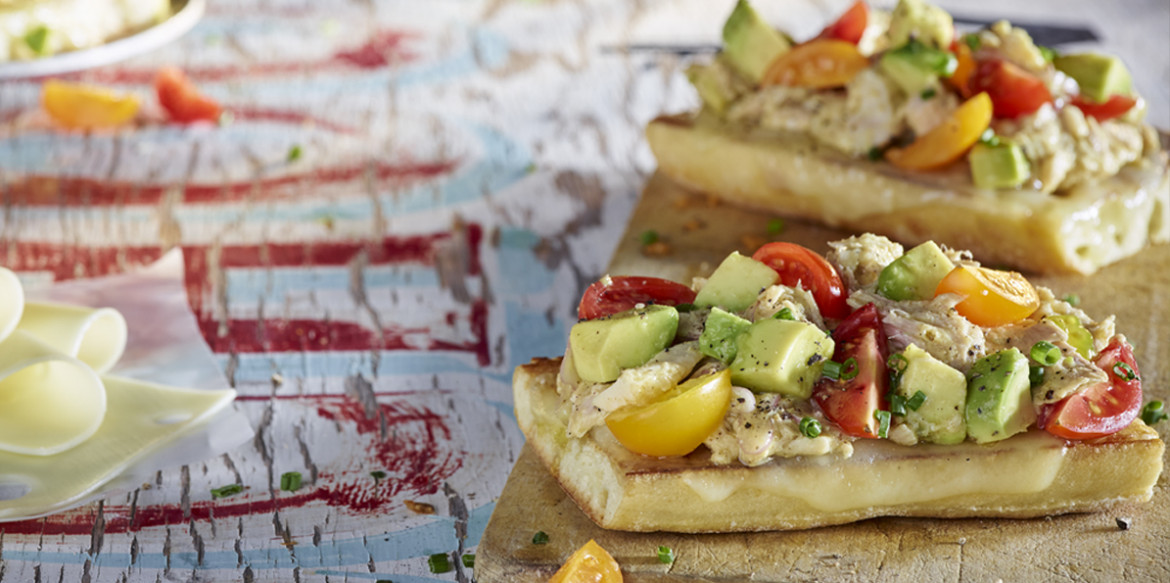 ---
A tuna melt is protein-packed with flaked, white tuna and ripe avocado. These two ingredients go together wonderfully in this light recipe. The secret: quartered cherry tomatoes and shallots tossed together in lemon juice and layered upon Sargento® Ultra Thin® Swiss Cheese Slices toasted until melted between slices of crispy French bread. Go to CookingLight.com for more recipes.
Ingredients
2 1/2 tbsp. olive oil
2 tbsp. thinly sliced shallots
1 tbsp. Dijon mustard
1/4 tsp. black pepper
1/8 tsp. salt
1 (6 oz.) can solid white tuna in water, drained and flaked
1 1/2 tbsp. fresh lemon juice
1 ripe avocado
1 cup cherry tomatoes, quartered
2 (6 oz.) pieces French bread, halved lengthwise and toasted
Directions
Preheat broiler to high.
Combine first 6 ingredients in a medium bowl, stirring well to coat. Place juice in a small bowl. Peel, seed, and chop avocado. Add avocado to juice; toss. Add avocado mixture and tomatoes to tuna mixture; toss well to combine. Place cheese evenly over cut sides of bread, and broil for 3 minutes or until cheese is bubbly. Place 1 bread slice, cheese side up, on each of 4 plates, and divide tuna mixture evenly among bread slices.
---