Spinach Tomato Casserole
Prep Time: 10 min | Cook Time: 20 min | Servings: 4 | Calories: 172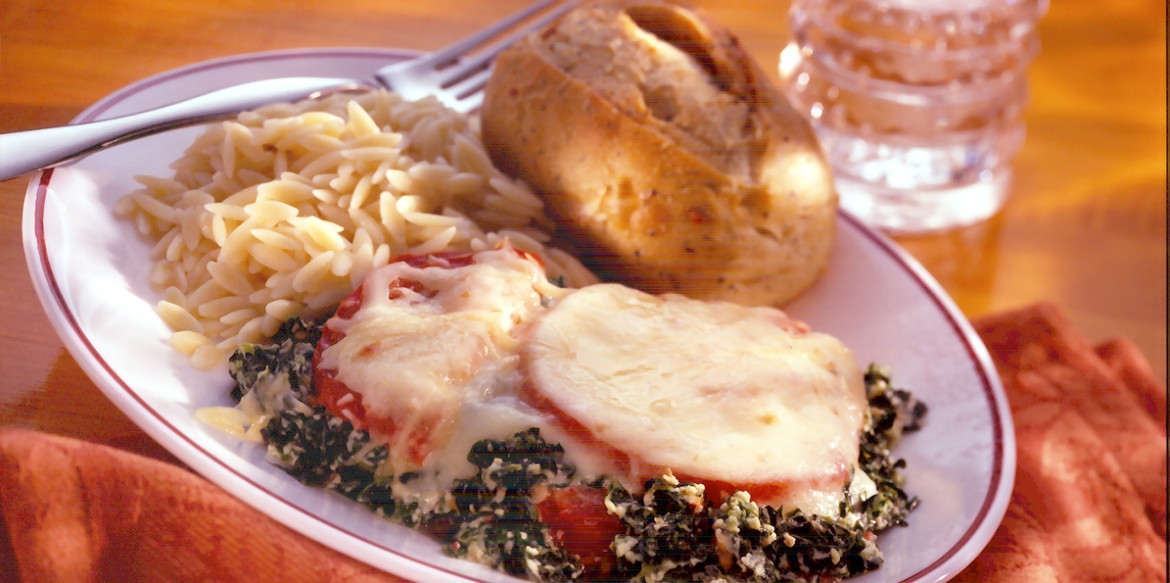 ---
Our spinach casserole doesn't hold back on cheese thanks to Sargento® Whole Milk Ricotta Cheese for a deeply creamy and rich texture between layers of sliced tomato and spinach for a tasty meal that any cheese lover will enjoy.
Ingredients
1 pkg. (10 oz.) frozen chopped spinach, thawed and squeezed dry
1 clove garlic, minced or 1/2 tsp. garlic powder
1/2 tsp. salt
1/4 tsp. black pepper
2 medium tomatoes, thinly sliced
1/2 cup (2 oz.) Sargento® Shredded Mozzarella - Fine Cut
Directions
Stir together spinach, Ricotta cheese, garlic, salt and pepper in medium bowl.
Spread half of spinach mixture in 8-inch baking dish; top with one sliced tomato. Repeat layering with remaining spinach mixture and tomato; top with Mozzarella and Parmesan cheeses.
Bake in preheated 350°F oven 30 minutes or until hot and cheese is melted.
---