Sole with Mushrooms
Prep Time: 10 min | Cook Time: 20 min | Servings: 4 | Calories: 189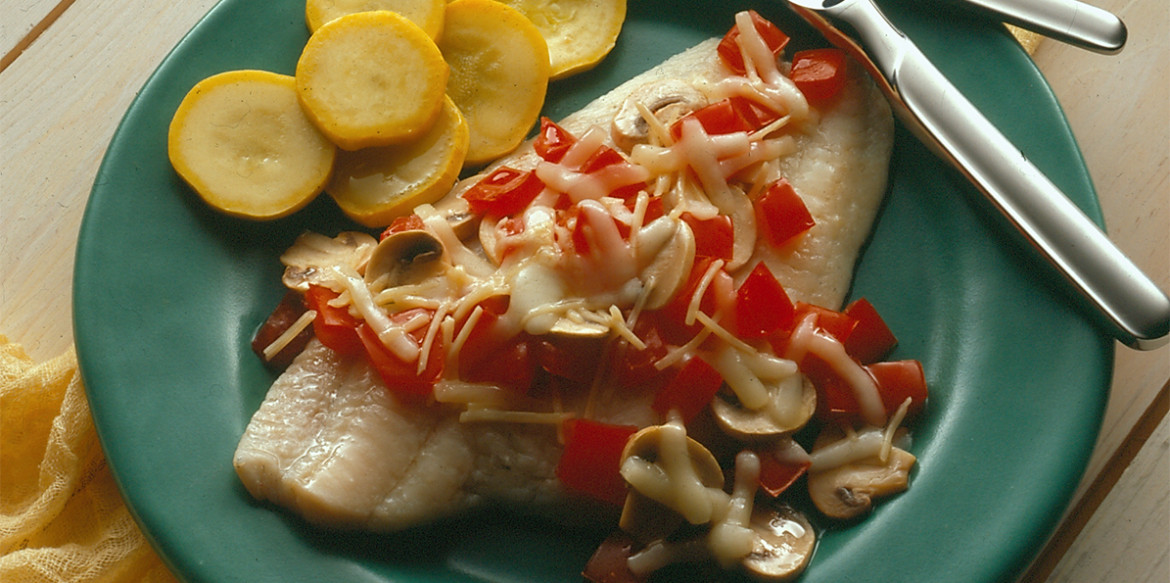 ---
Make this wholesome meal with fillets of sole decorated with sliced fresh mushrooms, chopped fresh tomato and baked until the fish is tender and flakey. Top with Sargento® Shredded Mozzarella - Traditional Cut and Sargento® Shredded Parmesan Cheese for an added melted cheesy touch.
Directions
Place fillets in lightly greased medium baking dish. Sprinkle salt, pepper, mushrooms and tomatoes over fillets.
Cover and bake in preheated 325°F oven 25 minutes or until fish flakes easily with fork. Uncover; sprinkle with Mozzarella and Parmesan cheeses. Let stand, covered, 3 minutes or until cheese is melted.
---