Shrimp & Cheddar Po' Boys Recipe
Prep Time: 15 min | Cook Time: 10 min | Servings: 4 | Calories: 673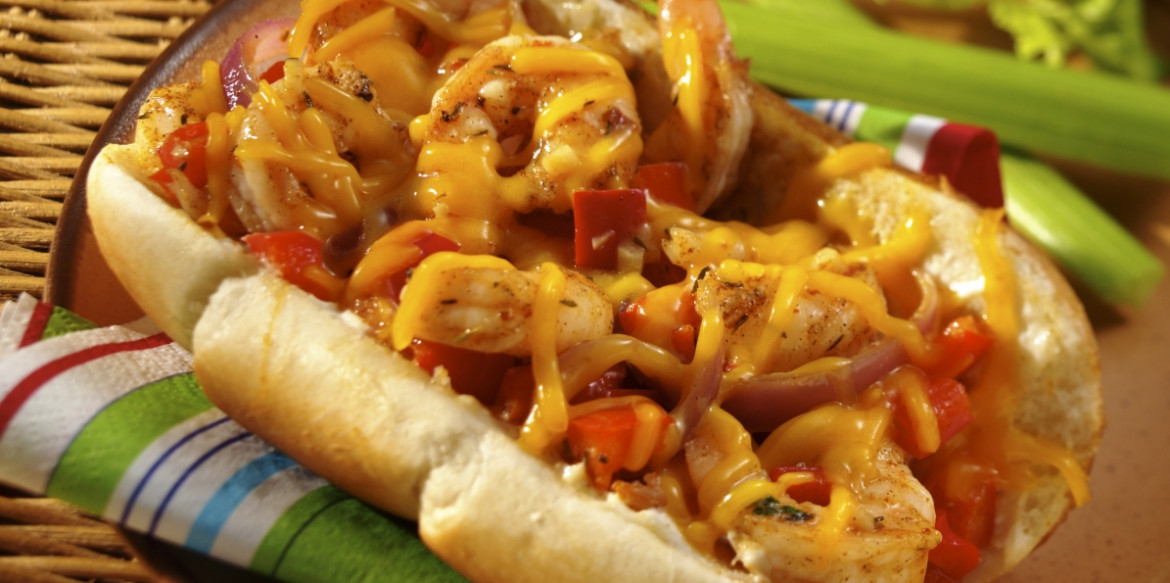 ---
You've got to try these zesty Po' Boy sandwiches the next time you're craving hearty and spicy shrimp cooked in Cajun seasoning combined with sautéed bell peppers, onion, garlic and Sargento® Shredded Sharp Cheddar Cheese - Traditional Cut all between soft submarine rolls with a cooling spread of mayonnaise.
Ingredients
1 lb. peeled and deveined uncooked shrimp
1-1/2 tsp. Cajun or blackened fish seasoning blend
2 tsp. olive oil
1 cup diced red or green bell pepper
1/2 cup thinly sliced red or yellow onion
2 cloves garlic, minced
4 (6-inch) soft submarine rolls or hoagie rolls, split
2 Tbsp. mayonnaise
Directions
Cut shrimp into 1/2-inch chunks, if desired. Toss with Cajun seasoning; set aside.
Heat oil in large nonstick skillet over medium-high heat. Add bell pepper, onion and garlic; cook 4 minutes, stirring occasionally. Add shrimp mixture; cook 3 to 4 minutes or until shrimp are opaque, stirring occasionally. Remove from heat; stir in 1/2 cup cheese.
Spread cut sides of rolls with mayonnaise; fill with shrimp mixture and remaining 1/2 cup cheese.
---