Rigatoni Casserole Recipe
Prep Time: 25 min | Cook Time: 30 min | Servings: 6 | Calories: 756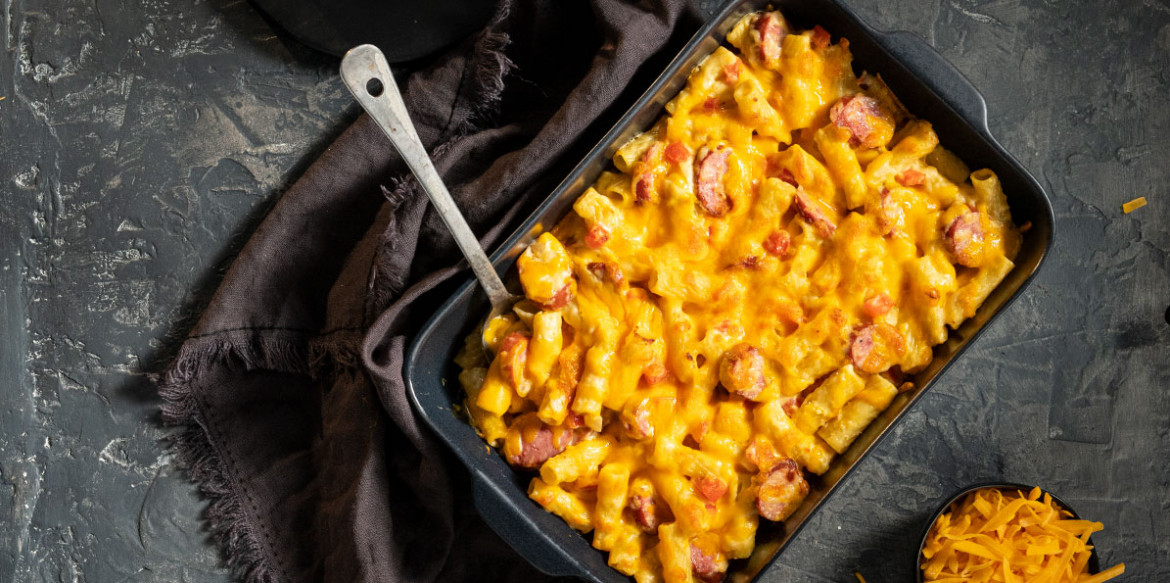 ---
A rich casserole that's full of layers of melted Sargento® Shredded Sharp Cheddar Cheese - Traditional Cut with tender rigatoni noodles baked with onion, garlic and sliced smoked sausage. A topping of sliced tomatoes gives a warm and rustic touch for this dish's hearty and robust flavor.
Ingredients
12 oz. rigatoni pasta
1/4 cup butter or margarine
1/2 cup chopped onion
2 tsp. minced garlic (or 1 tsp. garlic powder)
1/3 cup flour
1/2 tsp. salt
1/8 tsp. pepper
2 cups milk
3/4 lb. smoked sausage or cooked Polish sausage, sliced
2 tomatoes, sliced
Directions
Cook and drain pasta according to package directions.
Melt butter in medium saucepan over medium heat; add onion and garlic. Cook 4 minutes, stirring frequently. Add flour, salt and pepper; cook, stirring constantly, 1 minute. Stir in milk; bring to a boil. Reduce heat and simmer 1 minute, stirring frequently. Remove pan from heat; stir in 1 cup Cheddar cheese and the Parmesan cheese.
Return pasta to cooking pot. Stir in sauce and sausage until pasta is well coated.
Spread pasta mixture into 13x9-inch baking dish that has been sprayed with non-stick cooking spray. Arrange tomato slices over top. Top with remaining Cheddar cheese. Bake in preheated 350° F oven 30 minutes or until casserole is bubbling around edges and is hot throughout. Let stand 5 minutes before serving.
---