Polenta Crostini Recipe
Prep Time: 20 min | Cook Time: 14 min | Servings: 40 | Calories: 43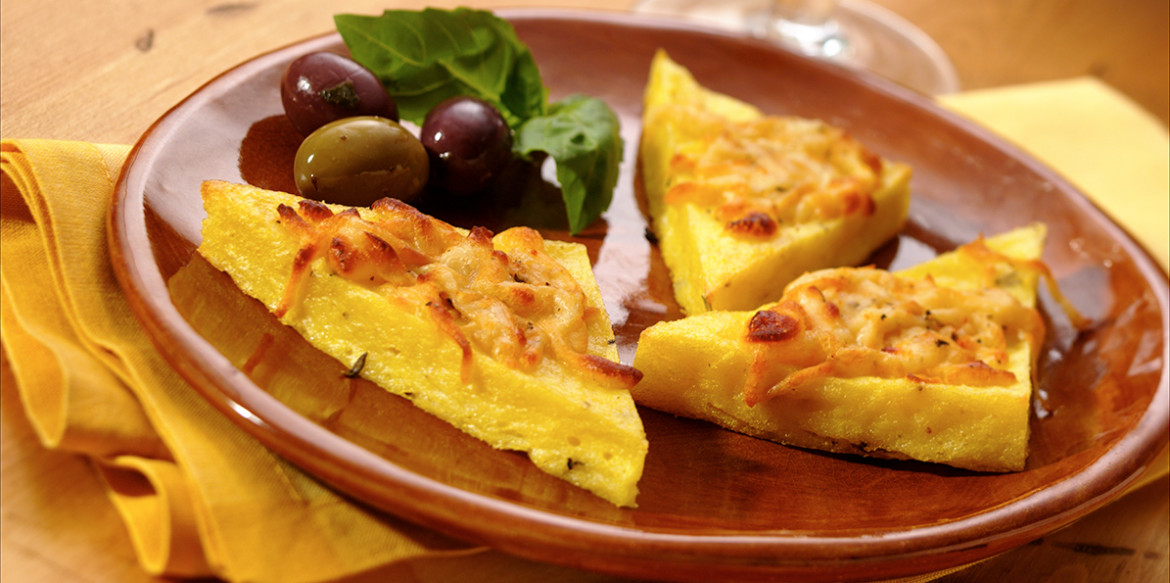 ---
Polenta cooked with a blend of Sargento® Shredded Mozzarella - Traditional Cut, thyme and roasted garlic makes for an excellent treat once the mixture is baked to golden perfection. You'll want to eat this all yourself, but go ahead and cut into bite-size pieces perfect for serving as appetizers.
Ingredients
4 cups water
1 tsp. salt, preferably gray sea salt
1 cup fine-grain polenta
2 cup (8 oz.) Sargento® Shredded Mozzarella - Traditional Cut
2 Tbsp. minced fresh thyme
1 tsp. bottled minced roasted garlic
1/2 tsp. freshly ground black pepper
Directions
In heavy saucepan, bring water to a boil over high heat. Add salt. Add polenta gradually, whisking constantly. Continue to whisk for 5 minutes as mixture bubbles. Reduce heat to low and cook, stirring occasionally until mixture begins to come away from sides of pan, 8 to 10 minutes.
Add 1 cup of cheese, thyme, garlic and pepper; mix well.
Line a 15 x 10-inch jellyroll pan with parchment paper. Spoon polenta over parchment paper and spread evenly with a spatula. Refrigerate for at least 45 minutes or up to overnight until polenta is firm.
Invert polenta onto a cutting board; peel off parchment paper. Cut polenta into 40 triangles (about 3 x 2-1/2 inches each). Transfer to 2 jellyroll pans or large cookie sheets, spacing 1/2-inch apart. Bake in a preheated 400°F oven 10 to 12 minutes or until hot and beginning to brown.
Sprinkle 1 heaping tsp. of the remaining cheese on top of each triangle. Return to oven; bake until cheese is melted, 1 to 2 minutes. Serve warm or at room temperature.
---