Linguine with Spinach-Pesto Sauce
Prep Time: 10 min | Cook Time: | Servings: 4 | Calories: 579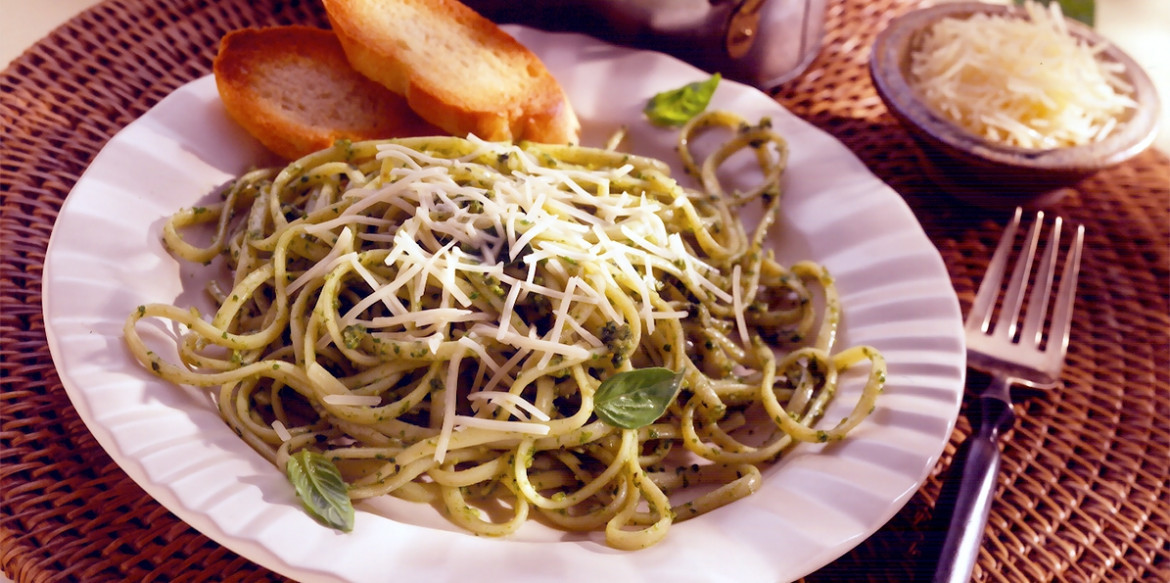 ---
This spinach pesto is such a perfect, non-fussy pasta sauce that you can whip up in minutes. It uses Sargento® Shredded Parmesan to add that authentic nutty cheese flavor. And be sure to sprinkle more on top just before serving.
Ingredients
1 lb. linguine or spaghetti, cooked and drained
4 cups spinach leaves, packed fresh
1/2 cup walnuts
1/4 cup olive oil
1 clove garlic
1/4 cup fresh basil leaves, or 2 tsp. dried basil
3/4 tsp. hot sauce
1/2 tsp. salt
Directions
Place spinach, 1/2 cup cheese, walnuts, oil, garlic, basil, hot sauce and salt in a food processor; process 15 seconds or until mixture is smooth.
Toss pesto with hot linguine. Serve with remaining cup cheese.
---