Italian Sausage Roll-Ups Recipe
Prep Time: 20 min | Cook Time: 30 min | Servings: 4 | Calories: 882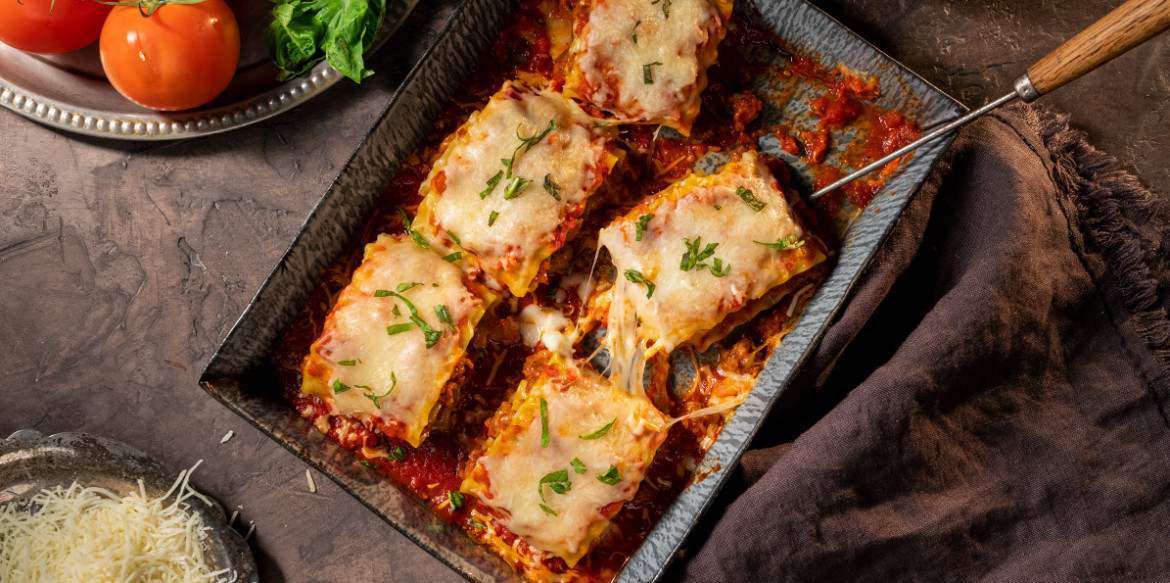 ---
These Italian roll-ups are packed with flavor from seasoned Italian sausage to hearty marinara sauce that is complemented with the authentic flavor of Sargento® Shredded 6 Cheese Italian and freshly chopped basil. Enjoy a perfect serving of deliciousness on every plate.
Ingredients
3/4 lb. hot or mild Italian sausage, casings removed
1 jar (24 oz.) Bertolli® Vineyard Marinara Sauce, divided
8 long lasagna noodles, cooked, drained
1/4 cup julienned or chopped fresh basil, optional
Directions
Crumble sausage into a large skillet. Cook over medium heat until sausage is no longer pink, stirring frequently; drain. Add 1 cup spaghetti sauce to skillet; mix well and remove from heat. Spoon 1/2 cup spaghetti sauce into a 13 x 9-inch glass baking dish.
Spread meat mixture evenly over lasagna noodles. Sprinkle 1-1/2 cups cheese over noodles. Roll up each lasagna noodle individually, beginning at short end. Arrange roll-ups, seam-side down in dish. Spoon remaining spaghetti sauce over roll-ups. Cover dish with foil. Bake in a preheated 375°F oven 25 minutes or until heated through. Uncover; top with remaining cheese. Continue baking 5 minutes or until cheese is melted. Top with basil, if desired.
---