Classic Fettuccine Alfredo Recipe
Prep Time: 15 min | Cook Time: 10 min | Servings: 4 | Calories: 972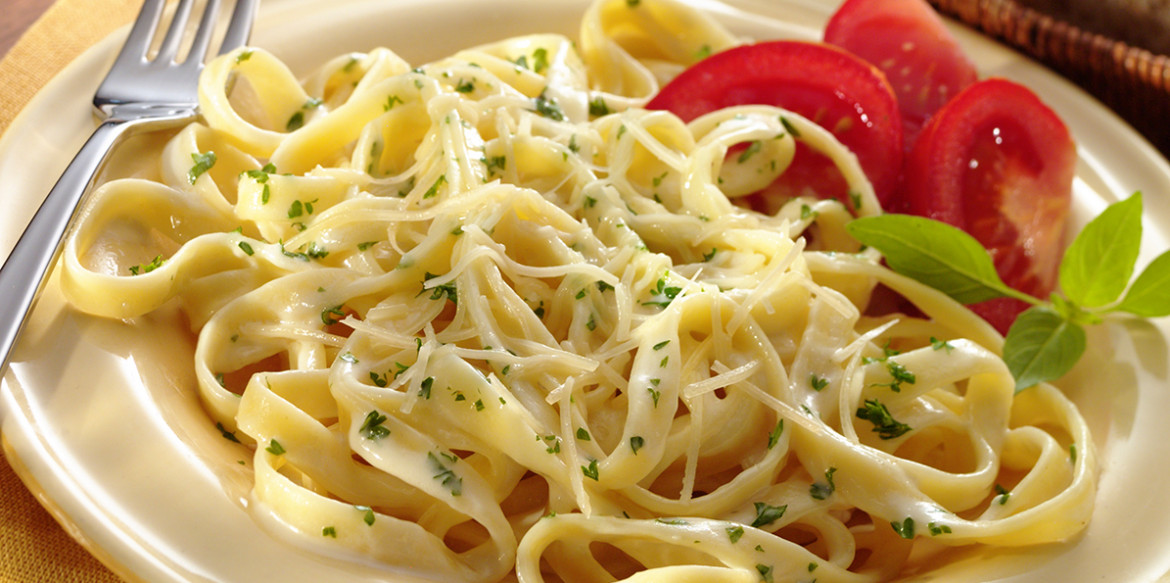 ---
It's easy to make this classic creamy Italian pasta dish full of delicious cheesy flavors in your very own kitchen. Our foolproof recipe takes fresh ingredients like butter and whipping cream and adds Sargento® Hard Grating Parmesan Cheese to get that perfectly smooth and velvety Alfredo flavor.
Ingredients
12 oz. fettuccine
1-1/2 cups whipping cream
1/2 cup butter
2 Tbsp. dry sherry
1 Tbsp. flour
1 Tbsp. minced fresh parsley
1 wedge (5 oz.) Sargento® Hard Grating Parmesan Cheese, shredded or Sargento® Shredded Parmesan Cheese, divided
Directions
Cook fettuccine according to package directions; drain and keep warm.
Meanwhile, combine cream and butter in medium saucepan. Stir in sherry, flour, and 3/4 cup cheese. Heat gently over medium-low heat until thickened; do not boil. Pour over hot fettucine; sprinkle with parsley and toss well. Serve with additional shredded cheese.
---