Chicken Fajita Pizza
Prep Time: 20 min | Cook Time: 20 min | Servings: 4 | Calories: 516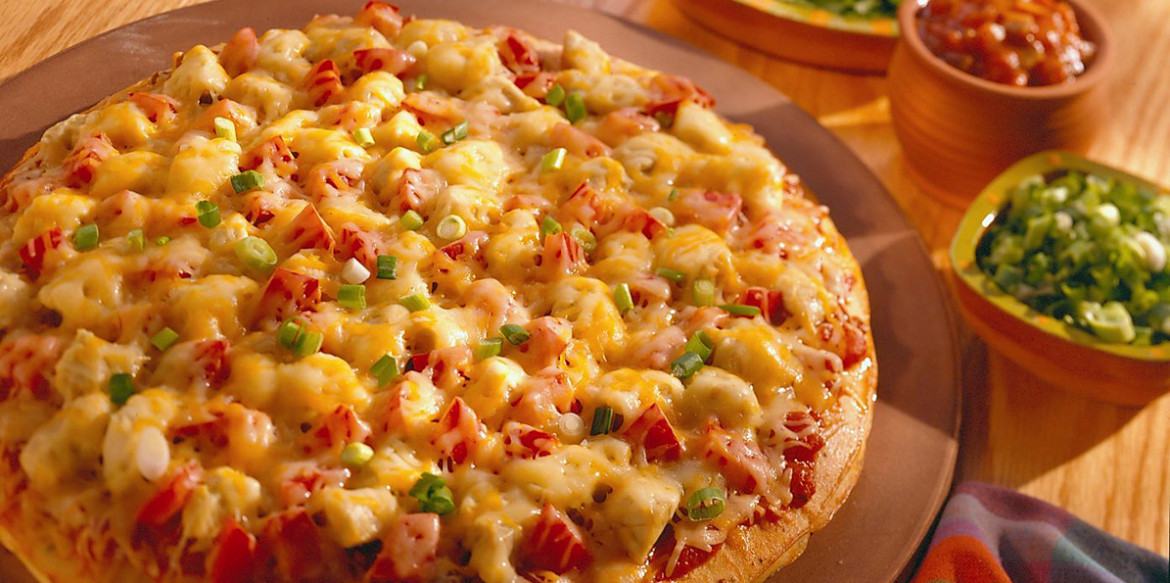 ---
Marinated and sautéed, the chicken on this pizza is deliciously tender. It's complemented perfectly by cheesy, bubbly Sargento® 4 Cheese Mexican Cheese. A prepared pizza crust makes this recipe quick and easy.
Ingredients
1/4 cup fresh lime juice
2 Tbsp. olive oil
1 tsp. minced garlic
1 lb. boneless, skinless chicken breast halves, cut into 1/2-inch pieces
1 (12-inch) prepared pizza crust
1 jar (16 oz.) chunky-style salsa
1/2 cup chopped red bell pepper
2 Tbsp. sliced green onion or minced cilantro
Sour cream
Directions
Combine lime juice, oil and garlic in small bowl or plastic zippered bag. Add chicken; toss to coat. Marinate 15 minutes; drain.
Cook chicken in large preheated skillet over medium-high heat 5 minutes or until no longer pink; drain if necessary.
Place crust on baking sheet or pizza pan. Spread salsa over crust; top with chicken, cheese and pepper. Bake in preheated 400°F oven 15 minutes or until cheese is melted. Sprinkle with onion or cilantro. Serve with sour cream.
---