Cheese Filled Arepas
Prep Time: 25 min | Cook Time: 8 min | Servings: 8 | Calories: 411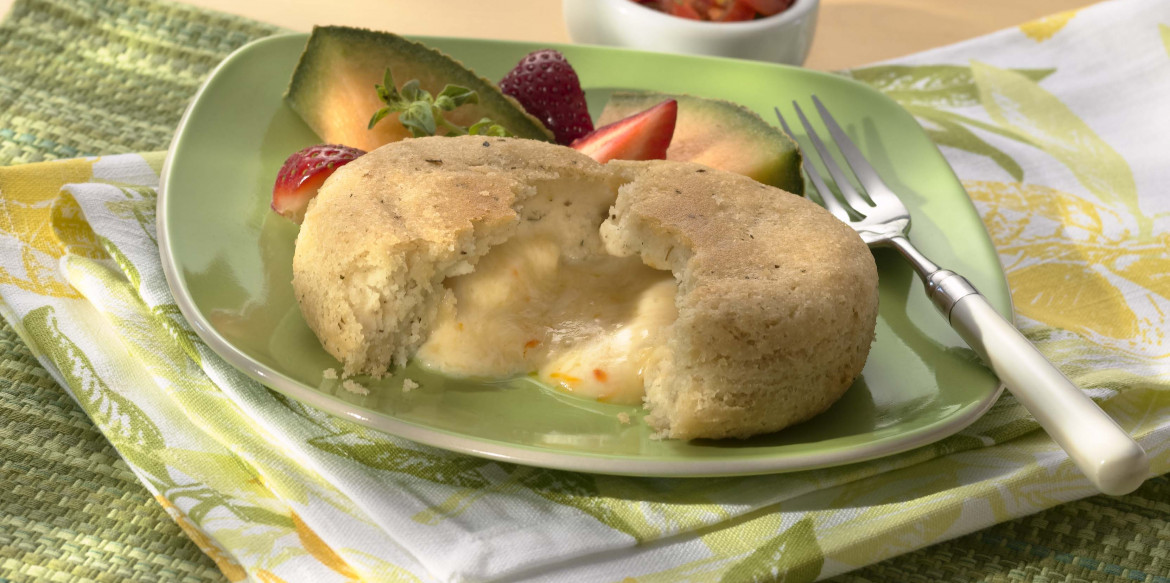 ---
Arepas are small cornmeal cakes that originated centuries ago in South America. In this recipe, the cake is stuffed with Sargento® Authentic Mexican Cheese, then fried to a light brown crispiness and served warm with salsa. For best results, be sure to let the dough rest for 15 minutes before making the cakes.
Ingredients
4 cups instant corn masa (masa harina)
1 tsp. baking powder
3 cups cold tap water
1/2 cup canola oil plus more for frying
1-1/2 tsp. dried oregano
1/2 tsp. salt
1/8 tsp. cayenne pepper
Salsa for serving
Directions
In a large bowl, stir together masa and baking powder. Add water, 1/2 cup oil, oregano, salt and cayenne pepper; mix well until dough is stiff. Knead dough in the bowl several times. Cover with plastic wrap; let stand 15 minutes.
Divide dough into 16 balls about 2 inches in diameter (about 3 ounces each). Flatten each ball into a 3-inch circle. Mound cheese in center of 8 of the circles; top with remaining circles. Press edges together firmly to seal; shape between hands into 4-inch patties. (At this point the arepas may be covered and refrigerated up to 1 day before cooking).
Heat 1/8-inch depth of oil in a large skillet over medium-high heat until hot. Add 3 of the arepas; cook 3 to 4 minutes per side or until golden brown. Drain on paper towel-lined plate. Repeat with remaining arepas, adding more oil to skillet as needed. Serve warm with salsa.
---