Smoked Brisket Chili Recipe
Prep Time: 20 Min | Cook Time: 1 Hour | Servings: 8 | Calories: 520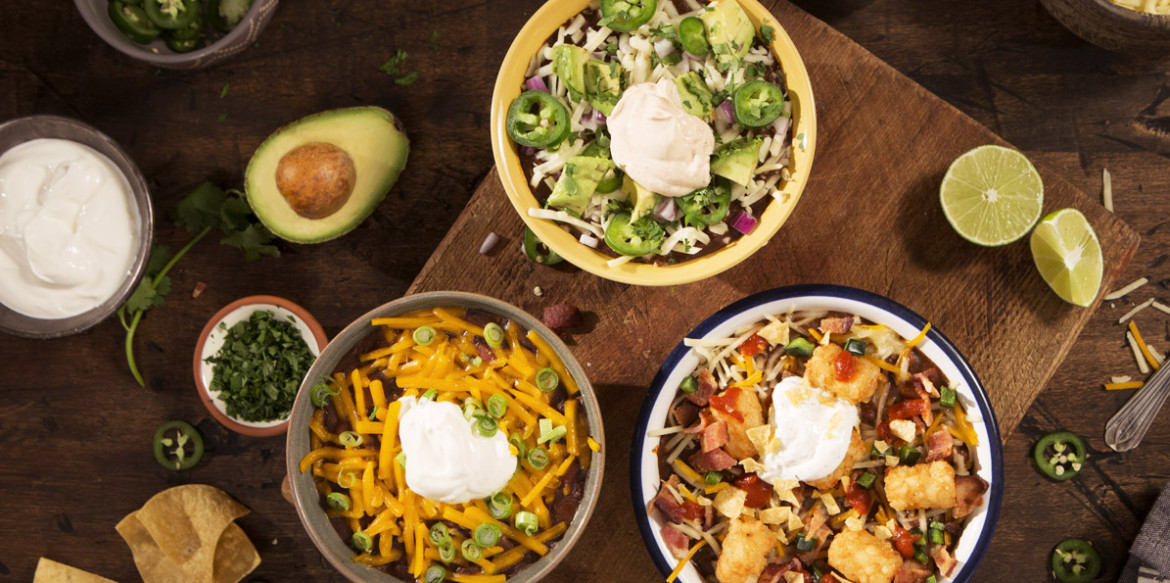 ---
This chili gets a boost of complex favor thanks to the mole paste, green salsa and fire-roasted tomatoes. And the cheesy goodness comes from Sargento® shredded cheese sprinkled on top just before serving. Try Sargento® Mild Cheddar, Pepper Jack or 4 State Cheddar.
Ingredients
2 tbsp vegetable oil
1 cup onion diced
5 tbsp chili powder
1/4 cup mole paste
1/2 cup salsa verde
8 oz tomato paste
1 can (15 oz) fire roasted diced tomatoes (undrained)
1 can (15 oz) pinto or red beans, drained and rinsed
3 cups beef broth
4 cups smoked beef brisket or substitute with 4 cups ground beef, cooked
1 ea. bay leaf
Salt & pepper to taste
Directions
In a dutch oven or large sauce pan, saute onion in vegetable oil over medium heat for 2-3 minutes or until softened.
Stir in remaining ingredients except cheese. Simmer covered over low heat for 1 hour, stirring 3-4 times. Season to taste with salt and pepper. Serve with Sargento® Shredded Mild Cheddar Cheese - Traditional Cut and your favorite toppings.
---