Cheesy Chicken Chili Recipe
Prep Time: 10 min | Cook Time: 20 min | Servings: 4 | Calories: 695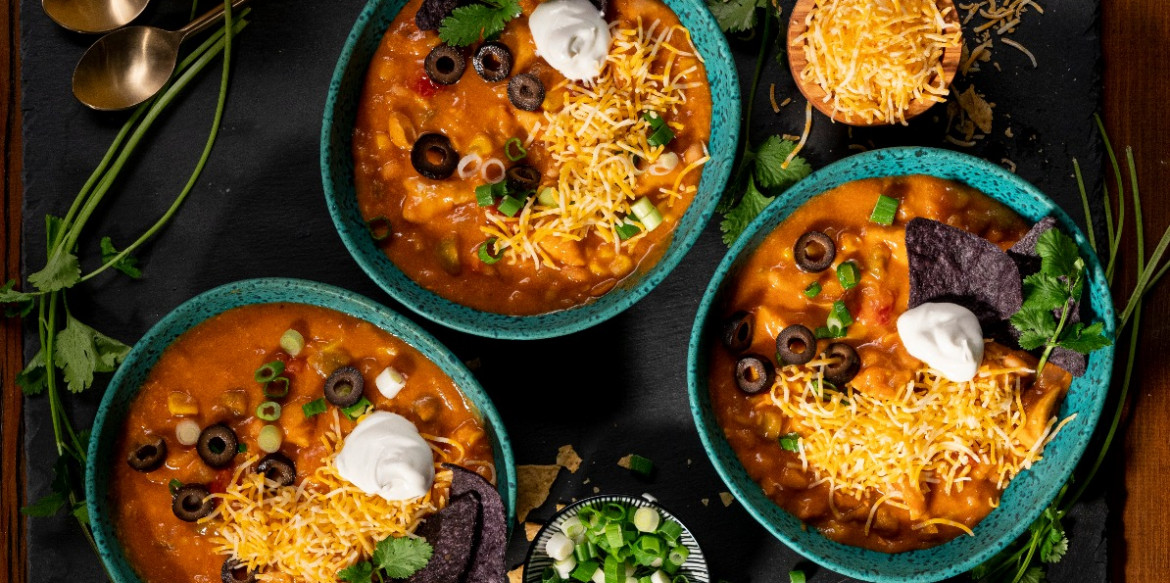 ---
There's nothing like soul-warming chili on a brisk day. This recipe, featuring your choice of Sargento® Mozzarella or Monterey Jack cheese, is ready in about a half hour for a comforting, filling and delicious meal.
Directions
Heat oil in large saucepan over medium heat. Add chicken; cook 3 minutes, stirring frequently. Add cumin; cook 1 minute, stir constantly. Add salsa, beans and corn; bring to a boil. Reduce heat; cover and simmer 15 minutes, stirring once.
Remove from heat; stir in 1 cup cheese. Ladle into bowls; top with remaining cheese and serve with toppings, as desired.
---