Summer Garden Crustless Quiche
Prep Time: 20 min | Cook Time: 50 min | Servings: 6 | Calories: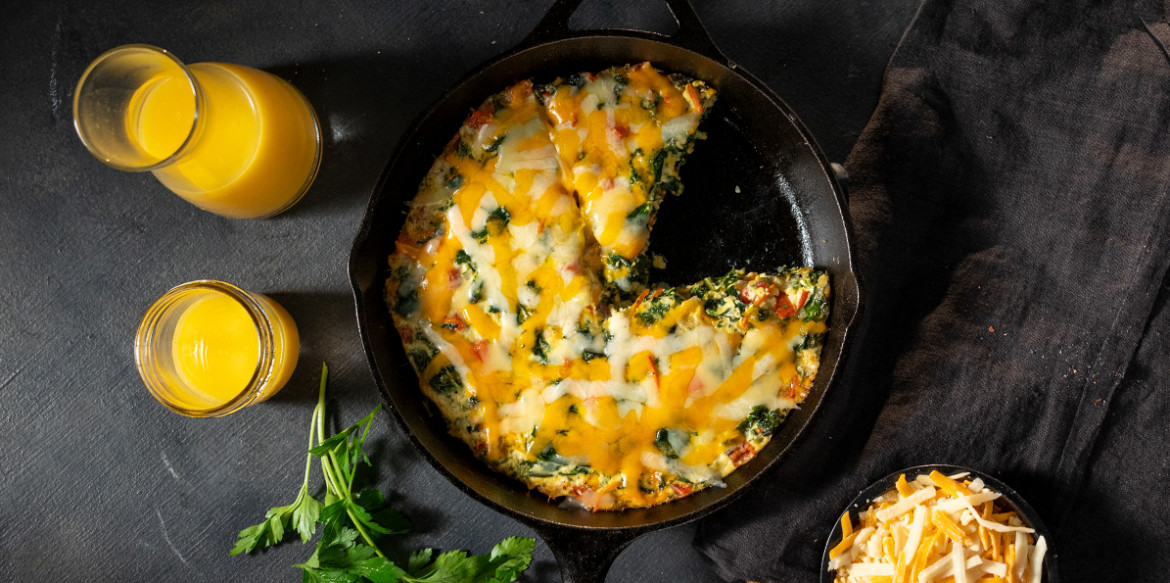 ---
Summer Garden Crustless Quiche earned its name from the wholesome garden-fresh ingredients that are whisked in with fluffy eggs and Sargento® Shredded 4 State Cheddar® Cheese. Shredded carrots, diced tomatoes, earthy kale, parsley and more create a summery and delicious treat for your morning meal.
Ingredients
1 medium yellow onion, minced
3 cloves garlic, minced
1 Tbsp. olive oil plus a little more to oil pie plate
5 cups kale, ribs removed and chopped
1 cup diced tomato
1/2 cup shredded carrots
1/4 tsp. kosher salt
2 grinds fresh pepper or to taste
5 eggs
3/4 cup whole milk
1/4 cup fresh Italian/flat leaf parsley, minced
Directions
Preheat oven to 350° F. Heat oil in large skillet over medium heat. Cook onion and garlic until fragrant.
Add kale, salt and pepper; cook, stirring occasionally, for 5 minutes. Add tomatoes and carrots; cook an additional 5 minutes. Set pan aside to cool.
Whisk eggs and milk in medium bowl. Stir in cheese, kale mixture and parsley. Pour into an oiled pie dish.
Bake for 50 minutes. Let cool a few minutes before slicing.
---