Omelet Italiano
Prep Time: 10 min | Cook Time: 12 min | Servings: 1 | Calories: 321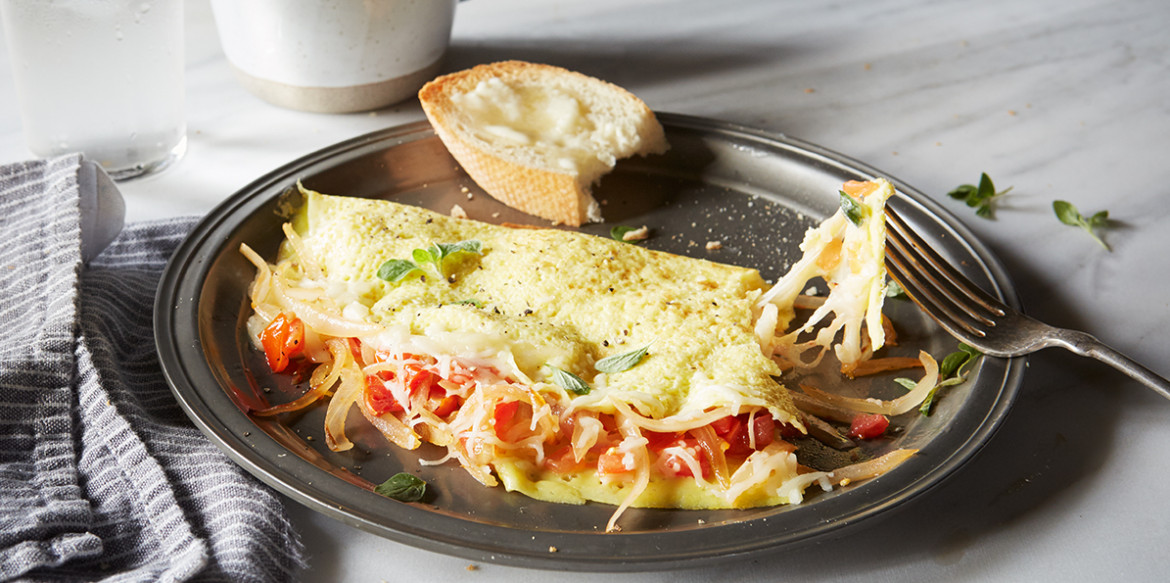 ---
Breakfast can be light and delicious with this recipe using Italian-inspired flavors like oregano with onions and hearty diced tomatoes placed between fluffy cooked eggs. Sargento® Shredded 6 Cheese Italian holds it all together perfectly for deliciously cheesy flavor in every bite.
Ingredients
1/3 cup chopped onion
1/3 cup drained canned diced tomatoes or diced fresh tomatoes
1/4 tsp. salt, divided
2 large egg whites
1 large egg
1 tsp. water
1/4 tsp. dried oregano (optional)
1/8 tsp. freshly ground black pepper
Directions
Coat large non-stick skillet with cooking spray. Cook onion over medium heat 4 minutes, stirring occasionally. Add tomatoes and 1/8 teaspoon salt; cook 2 minutes. Transfer mixture to small bowl; set aside. Wipe out skillet; coat with cooking spray.
Beat together egg whites, egg, 1 tsp.water, remaining salt, oregano and pepper in medium bowl; pour mixture into skillet. Cook over medium heat 2 minutes or until bottom is set.
Spoon onion mixture over one half of egg mixture; top with cheese. Fold omelet in half; cook 2 minutes or until cheese is melted.
---