Cheesy Egg Nests Recipe
Prep Time: 5 min | Cook Time: 40 min | Servings: 6 | Calories: 330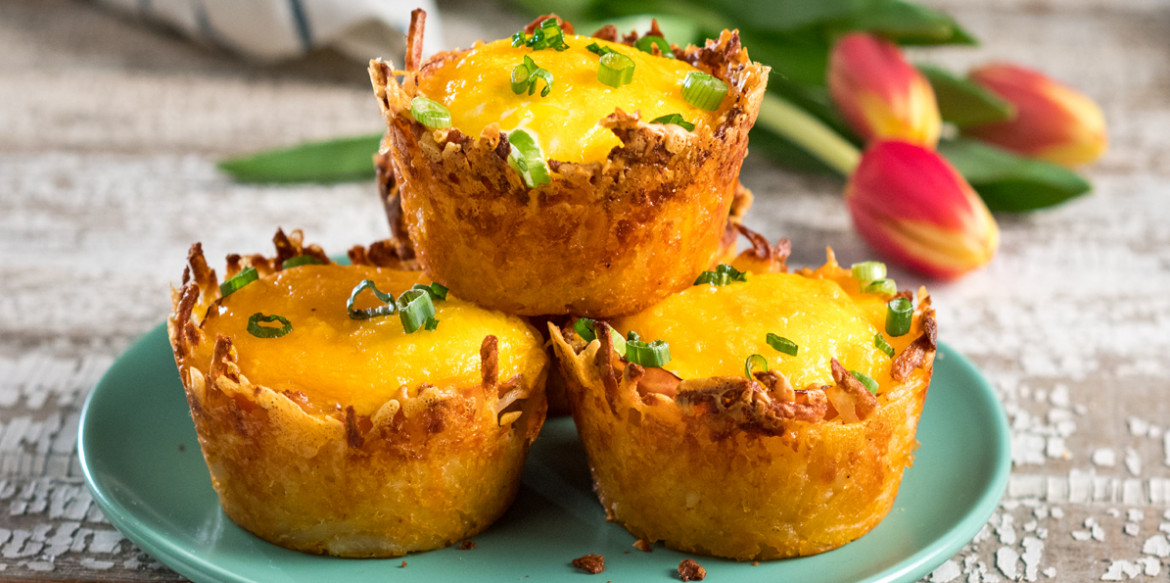 ---
These super easy breakfast cups are a beautiful way to start the day. They contain everything you would want for breakfast in one crunchy cup.
Ingredients
3 cups frozen hashbrown potatoes, thawed
2 Tbsp. Flour
2 tsps. taco seasoning mix
6 ea. thin slices of smoked ham
1/4 cup chopped green onions
1/4 cup pico de gallo, prepared
6 Lg. Eggs
Directions
Pre-heat oven to 425 degrees. In a medium bowl, combine hash browns, 1 cup of cheese, flour and taco seasoning.
Press 2/3 cup of potato mixture into the bottom and up the sides of a greased 6 cup jumbo muffin pan.
Bake potato cups for 20 minutes or until lightly browned on the edges. Remove pan from oven.
Press ham into potato cups. Top each evenly with pico de gallo and green onions. Crack an egg into each cup.
Sprinkle with remaining cup of cheese. Bake for 15-20 minutes or until egg is cooked to desired doneness. Remove from oven, transfer cups to plates and sprinkle with chopped green onion. serve with fresh fruit.
---