Spicy Cheese Fondue
Prep Time: 5 min | Cook Time: 10 min | Servings: 4 | Calories: 1032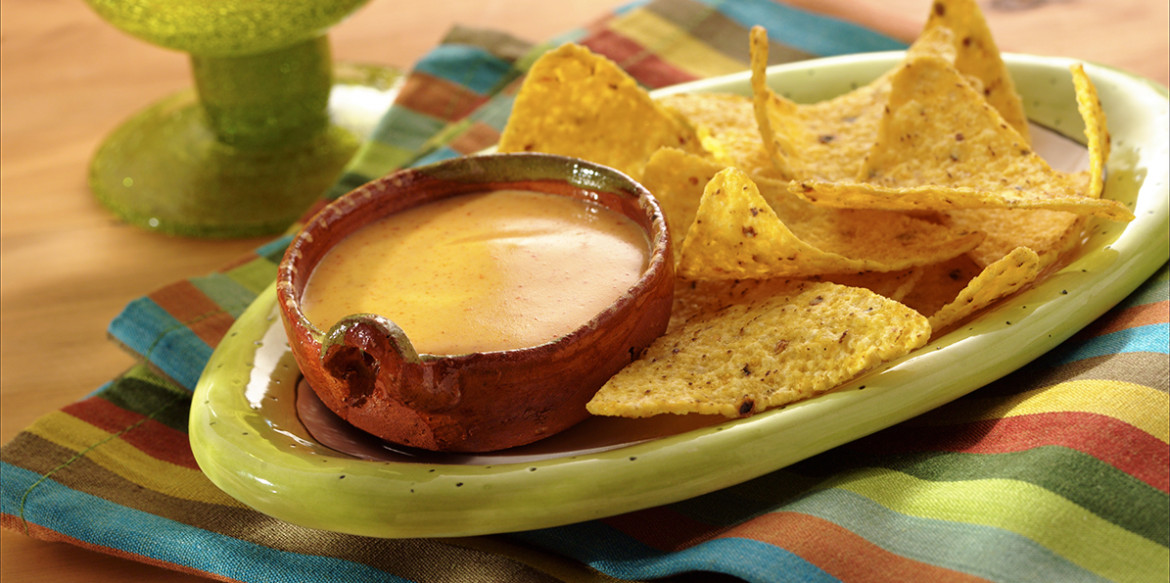 ---
Make this spicy fondue and get ready to dip! This recipe takes Sargento® Shredded Authentic Mexican Cheese and melts it together with ancho chili powder, heavy cream and cayenne pepper. It's perfectly smooth and delicious for dipping your favorite tortilla chips.
Ingredients
1 cup heavy cream
1/2 tsp. ancho chili powder
1/2 tsp. cayenne pepper
Salt to taste (optional)
Tortilla chips
Directions
Place cream in heavy saucepan on medium-high heat. Add spices and cheese, stirring frequently until melted. Do not boil. Remove from heat; taste and season with salt, if desired. Serve warm with chips. Cover and refrigerate any leftover fondue.
---