San Francisco-Style Cioppino Recipe
Prep Time: 10 min | Cook Time: 25 min | Servings: 6 | Calories: 315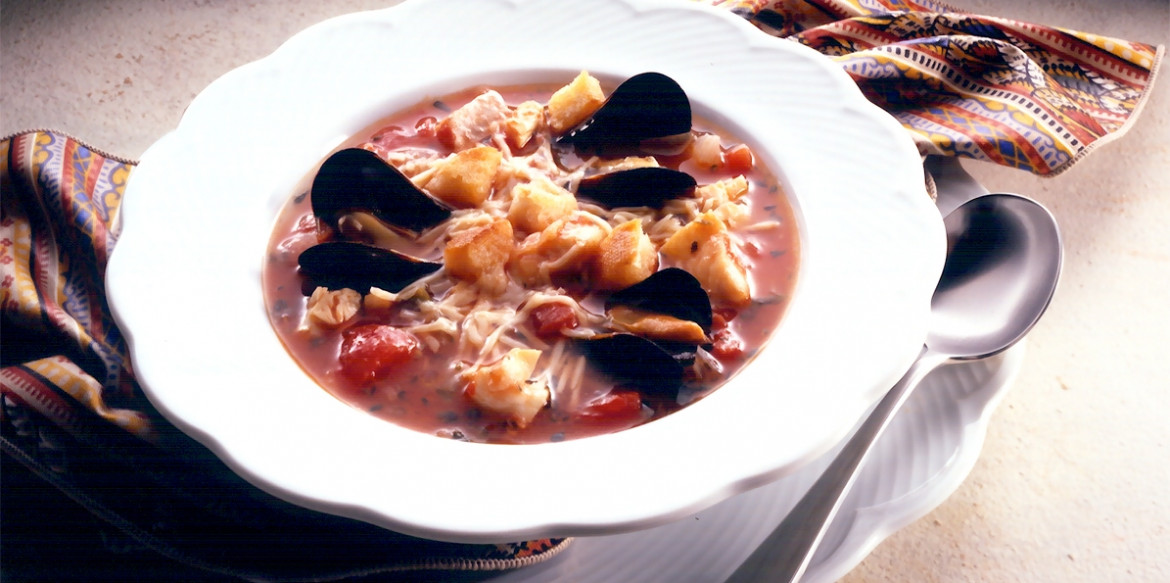 ---
Cioppino, a fish stew that originated in San Francisco with Italian immigrants, is filled with lobster, fish and clams or mussels. Top each bowl with a generous sprinkling of Sargento® Shaved Parmesan Cheese. Serve with croutons or slices of sourdough or French bread.
Ingredients
2 Tbsp. olive oil
1-1/2 cups (6 oz.) Sargento® Shredded Parmesan Cheese
12 fresh small clams or mussels, scrubbed
8 oz. firm white-fleshed fish such as snapper or halibut, cut into 1-inch pieces
8 oz. cooked lobster meat or imitation lobster, cut into 3/4-inch pieces
1/4 tsp. hot pepper sauce
1 tsp. dried thyme
1 tsp. dried basil
1/4 cup dry white wine
2 cans (14-1/2 oz. each) Italian-style stewed tomatoes, undrained and chopped
1 can (14 oz.) reduced-sodium or regular chicken broth
2 cloves garlic, minced
1 large sweet onion, chopped
Garlic croutons (optional)
Directions
Heat oil in large skillet. Add onion and garlic; cook 4 minutes or until tender. Add broth, tomatoes with liquid, wine, basil, thyme and pepper sauce. Heat to a boil. Reduce heat; cover and simmer 10 minutes.
Add lobster, fish and clams or mussels. Simmer covered 10 minutes or until clams or mussels open and fish is opaque. Ladle into shallow soup bowls; top each serving with 1/4 cup cheese. Top with croutons, if desired.
---