Raspberry-Amaretto Cheesecake Recipe
Prep Time: 15 min | Cook Time: 60 min | Servings: 12 | Calories: 292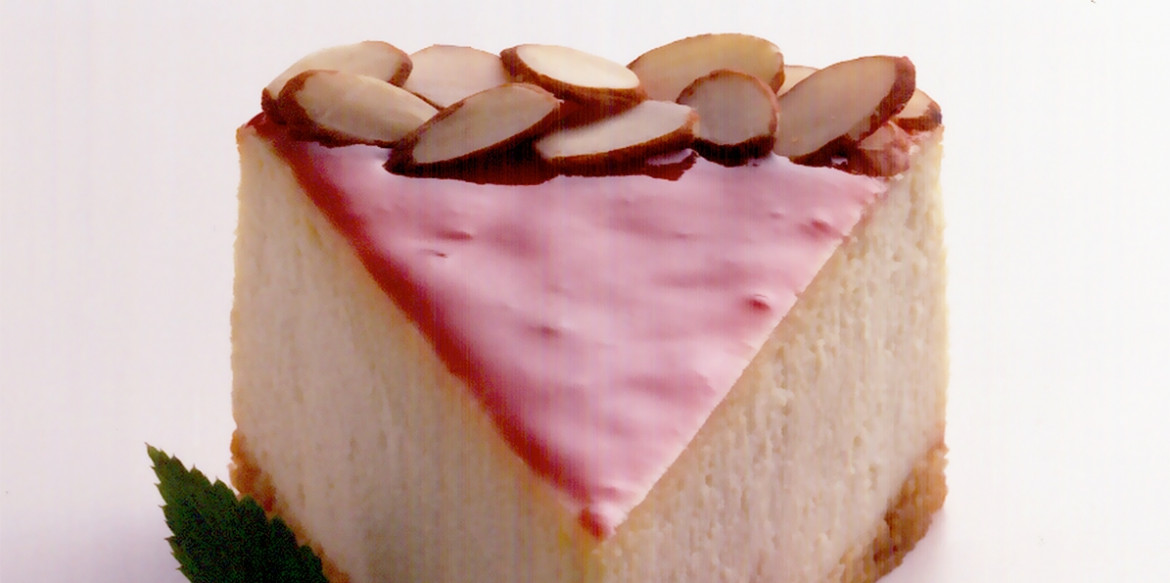 ---
This cheesecake is light and fluffy with a wonderfully soft and creamy texture thanks to Sargento® Whole Milk Ricotta. The raspberry topping makes for wonderfully tangy and sweet flavor addition.

Ingredients
=Crust:
1-1/2 cups (12 cookies) soft coconut macaroon cookie crumbs, processed in blender
=Filling:
4 cups (30 oz.) Sargento® Whole Milk Ricotta Cheese
3/4 cup sugar
1/2 cup half-and-half
1/4 cup Amaretto liqueur
1/4 cup all-purpose flour
1/4 tsp. salt
3 eggs
1/2 cup seedless red raspberry preserves, heated
1/3 cup toasted sliced almonds
Fresh raspberries (optional)
Directions
Lightly grease bottom and sides of 8-inch or 9-inch springform pan. Press cookie crumbs evenly over bottom of pan. Bake in preheated 350°F oven 10 minutes.
Blend together cheese, sugar, half-and-half, liqueur, flour and salt in bowl of electric mixer. Add eggs, one at a time; blend until smooth. Pour over crust. Bake at 350°F 1 hour or until center is just set. Turn off oven; cool in oven with door propped open 30 minutes. Remove to cooling rack; loosen cake from rim of pan with metal spatula.
Cool completely. Spread preserves over cake. Chill 2 to 24 hours hours. Sprinkle almonds around edges of cake. Garnish with raspberries, if desired.
---