Prosciutto-Wrapped Stuffed Dates
Prep Time: 20 min | Cook Time: 7 min | Servings: 48 | Calories: 44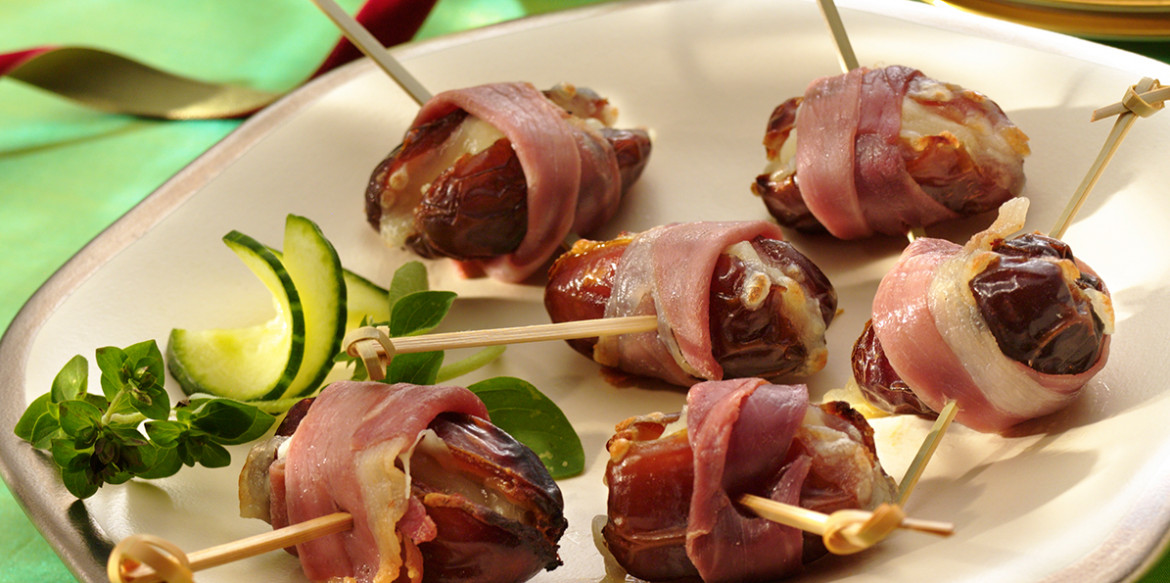 ---
Make an elegant appetizer with richly flavored dates packed with creamy melting Sargento® Shredded Whole Milk Mozzarella. Don't forget the outer wrapping of savory sliced prosciutto for a bite-size treat that everyone will love.
Ingredients
48 large pitted dates
2 (6 oz.) sliced prosciutto, each slice cut in fourths
Directions
Place dates on baking or cookie sheet, covered with foil.
Set oven broiler on high. Stuff each date with approximately 1/2 teaspoon of cheese and squeeze down "lid" of date. Wrap each cheese stuffed date with trimmed strip of prosciutto and place on baking sheet. Broil for 5-7 minutes until cheese melts and prosciutto becomes slightly crispy. Let cool for a few minutes; spear with toothpicks and serve warm.
---