Mexican Black Bean Dip
Prep Time: 20 min | Cook Time: | Servings: 12 | Calories: 220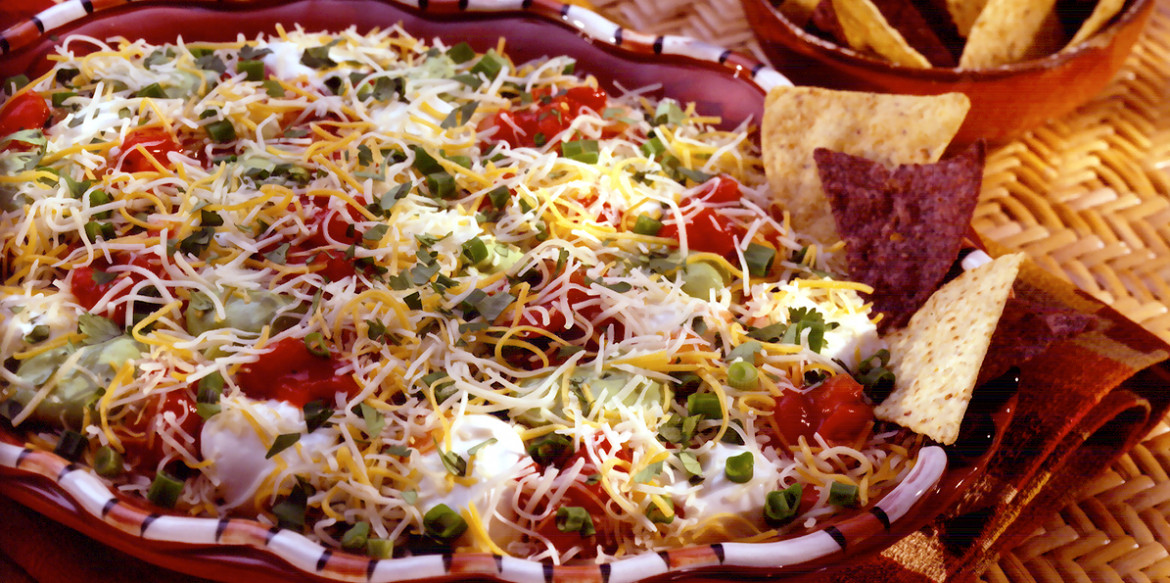 ---
This Mexican black bean dip is sure to rock your next fiesta with savory flavors from refried black beans mixed with hearty salsa decorated with spoonfuls of guacamole, Sargento® Shredded 4 Cheese Mexican - Fine Cut and chopped fresh garnishes like green onions and tomato. For optimum flavor, serve this dip with veggies or your favorite tortilla chips.
Ingredients
1 can (16 oz.) refried black beans
1/2 cup (plus 2 Tbsp.) salsa, divided
1 cup guacamole
1 cup seeded, diced tomatoes
1/2 cup thinly sliced green onions
1/2 cup light or regular sour cream
1/4 cup chopped fresh cilantro
Blue or white corn tortilla chips
Jicama sticks or other sliced raw vegetables
Directions
Combine beans, 2 tablespoons salsa and 1/2 cup cheese; mix well. Spread on 12-inch round or oval serving plate.
Drop small spoonfuls of guacamole over beans; top with tomatoes and green onions. Drop small spoonfuls of sour cream and remaining salsa over tomatoes and green onions. Top with remaining cheese; sprinkle with cilantro. Serve with chips and/or sliced raw vegetables.
---