Grilled Cheese Potatoes
Prep Time: 15 min | Cook Time: 30 min | Servings: 4 | Calories: 323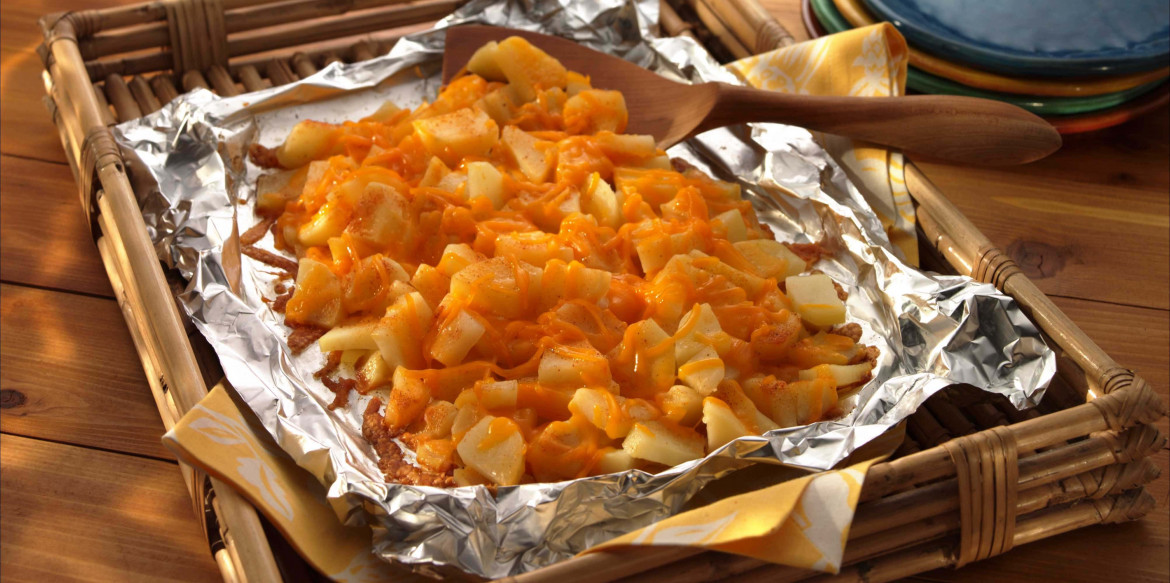 ---
A tin foil packed with freshly peeled russet potatoes, lightly seasoned and buttered and spinked with a cup of Sargento® Shredded Mild Cheddar Cheese - Fine Cut. Grill to perfection on your barbecue along with the rest of your meal. Enjoy these at your next picnic or any time you're craving some cheesy potato goodness.
Ingredients
4 large russet potatoes, peeled and cut into quarters
1/4 cup butter or margarine
1/2 tsp. seasoning salt
Directions
Boil potatoes in water 10 minutes. Remove from water; slice.
Coat two large sheets of foil with non-stick cooking spray. Arrange potatoes on one sheet. Dot with butter; sprinkle with cheese and seasoning salt.
Cover with remaining foil and fold edges. Grill over medium heat 30 minutes, turning the foil packet every 10 minutes.
---