Frittata Squares
Prep Time: 10 min | Cook Time: 15 min | Servings: 24 | Calories: 45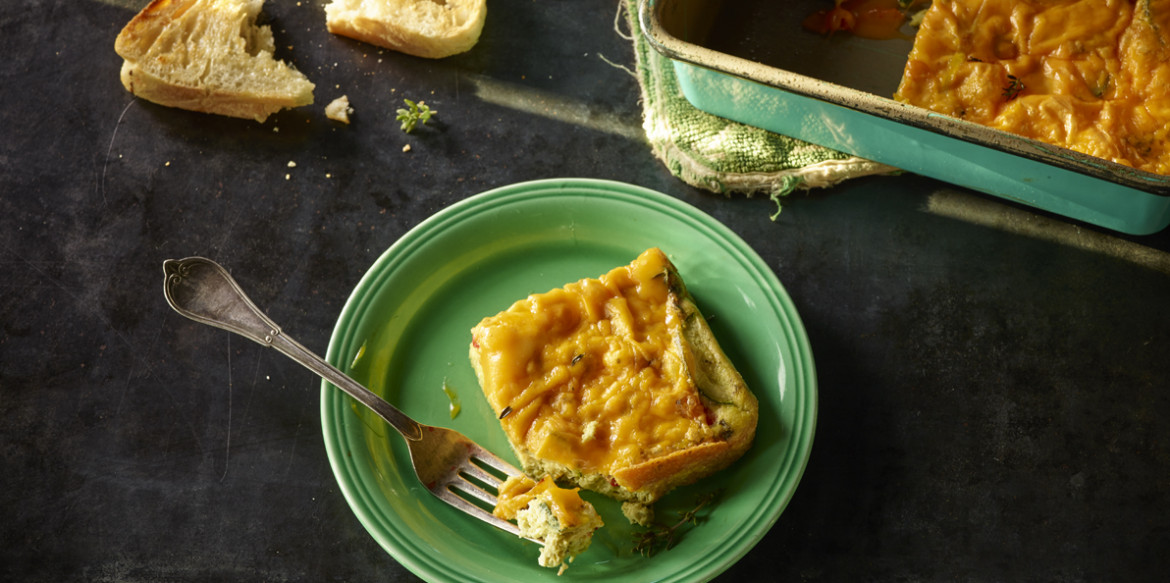 ---
Make these tasty little squares as snacks or savory appetizers with a blend of chopped zucchini and diced pimientos whisked in with eggs and cooked until perfectly fluffy. Each square is topped with Sargento® Sliced Medium Cheddar Cheese for a perfectly gooey bite for every time.
Ingredients
8 eggs
1/4 tsp. thyme
1 medium zucchini, finely chopped
1 jar (2 oz.) diced pimiento strips, drained
Directions
Beat eggs and thyme in medium bowl; pour into 13x9-inch baking pan sprayed with non-stick cooking spray. Arrange zucchini and pimiento over egg mixture.
Bake in preheated 350°F oven 10 minutes. Place cheese slices over egg. Bake 5 minutes or until egg mixture is set and cheese is melted. Cut into 1-1/2-inch squares; serve warm or at room temperature.
---