Bacon Cheddar Puffs Recipe
Prep Time: 15 min | Cook Time: 25 min | Servings: 36 | Calories: 78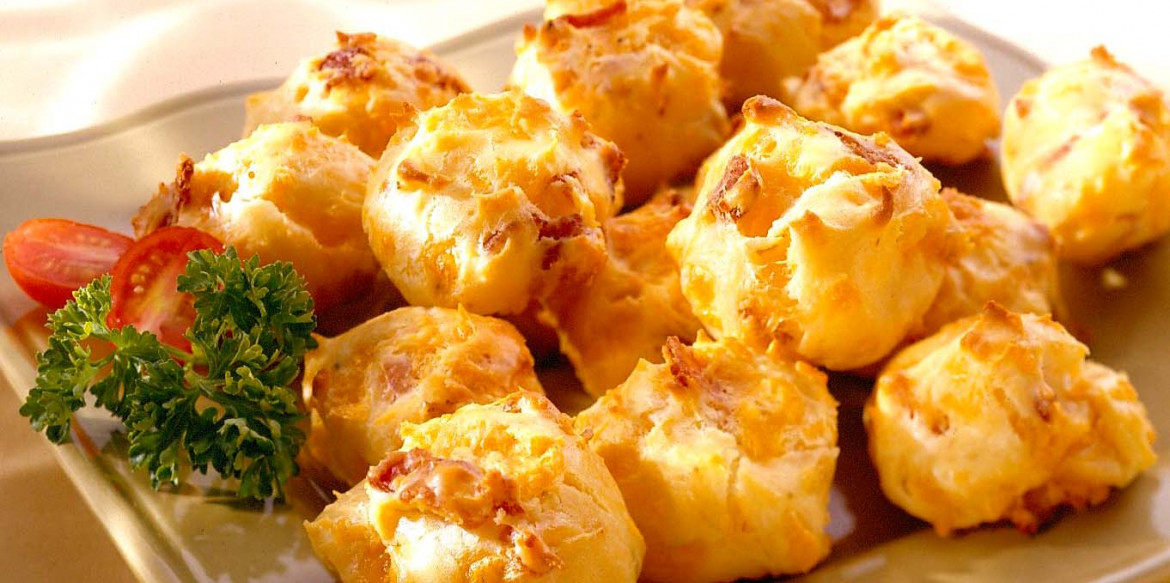 ---
This recipe makes it possible for you to create your very own savory appetizer bites that are filled with notes from smoky bacon and zesty Cheddar. With Sargento® Shredded Sharp Cheddar Cheese - Fine Cut, you will be pleased with how gorgeous these puffs will come out once they're baked to golden perfection.
Ingredients
1 cup milk
1/4 cup butter
1 cup all-purpose flour
4 large eggs
1 cup (4 oz.) Sargento® Shredded Sharp Cheddar Cheese - Fine Cut or Sargento® Shredded Mild Cheddar Cheese - Fine Cut
8 slices bacon, cooked crisp, crumbled
1/2 tsp. onion salt or powder
1/4 tsp. garlic salt
1/4 tsp. freshly ground black pepper
Directions
Combine milk and butter in medium saucepan. Heat over medium heat until butter is melted and mixture is simmering. Add flour all at once; continue to cook, stirring vigorously with a wooden spoon, until mixture forms a ball. Remove from heat.
Beat in 1 egg until mixture is smooth. Repeat with remaining eggs, adding just 1 egg at a time, beating until thoroughly combined. Stir in remaining ingredients.
Drop heaping teaspoons of mixture onto greased baking sheet. Bake in preheated 350°F oven 25 minutes or until puffed and golden brown. Serve warm or at room temperature.
---