Apricot Nut Bread Recipe
Prep Time: 15 min | Cook Time: 60 min | Servings: 9 | Calories: 209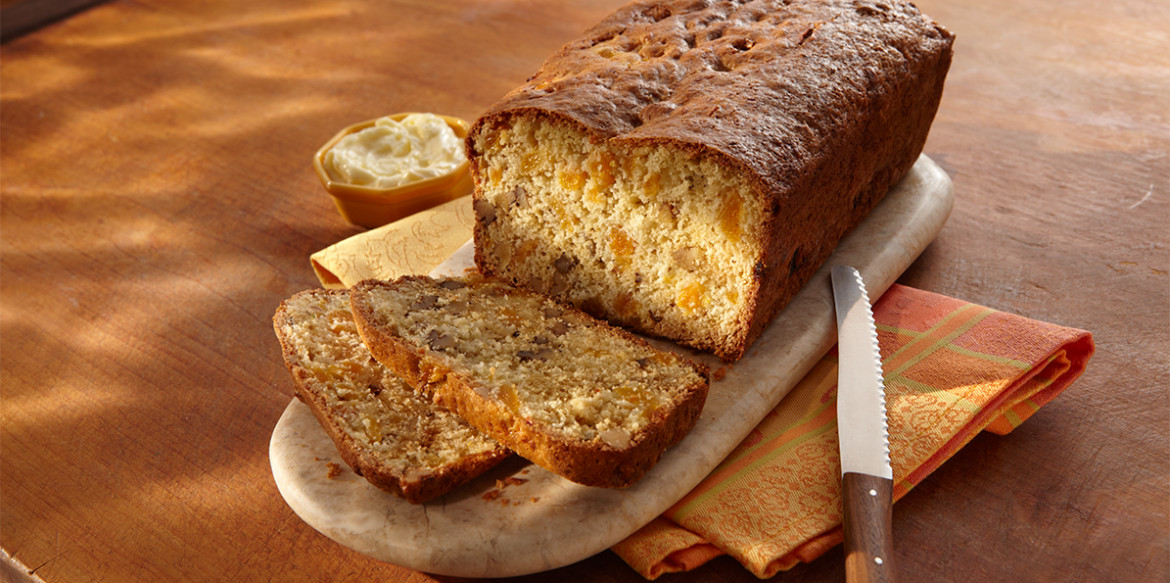 ---
Make this beautiful and tasty dried fruit and nut bread for any season and any reason! What really brings all of the ingredients together is Sargento® Shredded Monterey Jack Cheese. Its savory yet mild flavor adds just enough heartiness to this otherwise sweet and citrus bread. Give it a try and we're sure you'll be baking it regularly after you've had a taste!
Ingredients
1 cup chopped dried apricots
1/2 cup water
2 cups all-purpose flour
1 cup sugar
1 Tbsp. baking powder
1/2 tsp. baking soda
1/2 tsp. salt
1/2 cup orange juice
1 egg, beaten
2 Tbsp. vegetable oil
1 cup chopped walnuts
Directions
Place apricots and water in small saucepan; heat to a boil. Reduce heat to low; simmer 8 minutes or until water is absorbed. Set aside to cool.
Combine flour, sugar, baking powder, baking soda and salt in large bowl. Whisk together orange juice, egg and oil; stir into flour mixture just until moistened. Stir in apricots, cheese and walnuts.
Spread batter into greased 9x5-inch loaf pan. Bake in preheated 350°F oven 1 hour or until pick inserted in center comes out clean. Cool 10 minutes on wire rack before removing bread from pan.
---