Almond and Cheese Crostinis Recipe
Prep Time: 10 min | Cook Time: 8 min | Servings: 36 | Calories: 151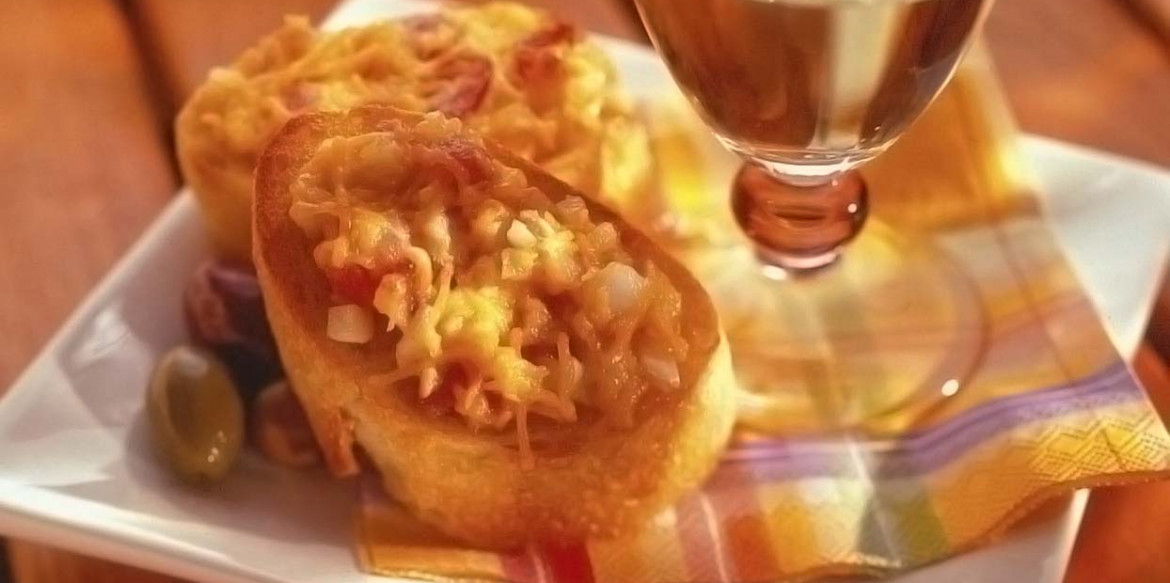 ---
These delicious little crostini appetizers are just the best! The flavorful topping is made up of tang from Worcestershire sauce as well as almonds and our Sargento® Shredded Sharp Cheddar Cheese - Fine Cut. If you've never thought to combine almonds and cheese, then you've really been missing out. Charm your guests and decorate your appetizer table with these treats for your next celebration.
Ingredients
1 cup mayonnaise
2 tsp. Worcestershire sauce
1 small onion, chopped
3/4 cup slivered almonds, chopped
6 slices bacon, cooked crisp, crumbled
1 loaf French bread, cut into 1/2-inch slices
Directions
Combine mayonnaise and Worcestershire sauce in medium bowl. Stir in cheese, onion, almonds and bacon.
Spread bread slices with cheese mixture; place on greased baking sheet.
Bake in preheated 400°F oven 8 minutes or until bubbly. Let stand 5 minutes and serve.
---