Acorn Squash Pudding
Prep Time: 50 min | Cook Time: 45 min | Servings: 8 | Calories: 299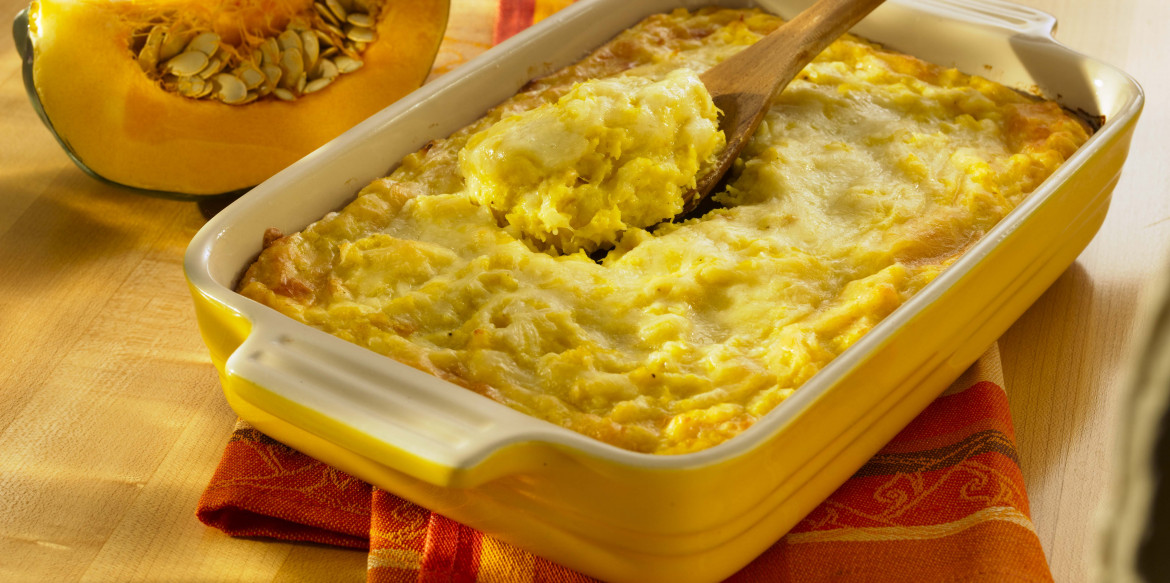 ---
Transform your table into a Southern-style potluck with this favorite side dish using Sargento® Shredded Cheddar Cheese to add just enough melted goodness. It's light enough to entertain a meaty main course, yet hearty enough to stand on its own with a tangy and cheesy taste that guests and family of all ages will love.
Ingredients
2 medium acorn squash (about 3 pounds), halved and seeded
1/3 cup mayonnaise
2 eggs, beaten
1 cup soft bread crumbs
2 cups (8 oz.) Sargento® Shredded Cheddar Cheese, divided
2 tsp. sugar
1/2 tsp. salt
1/2 tsp. pepper
Directions
Place squash, cut-sides down, in a baking pan. Cover and bake at 400°F for 45 minutes or until tender; cool. Scoop out squash into a bowl; stir in mayonnaise and eggs. Stir in bread crumbs, 1-1/2 cups cheese, sugar, salt and pepper. Spoon mixture evenly into greased, shallow 2-quart baking dish; sprinkle with remaining 1/2 cup cheese. Bake at 350°F for 45 minutes or until top is browned. Serve immediately.
---