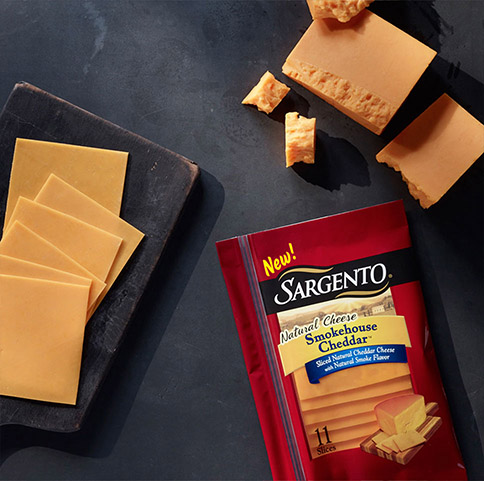 Smokehouse Cheddar™
---
Perfect For:
Making your BLT a thing of beauty.
Stealing the show in a tuna melt.
Topping off a bowl of French onion soup.
Taking a torta to the next level.
Pairing with apples for a unique take on grilled cheese.
Perking up a packed lunch.
Learn More
---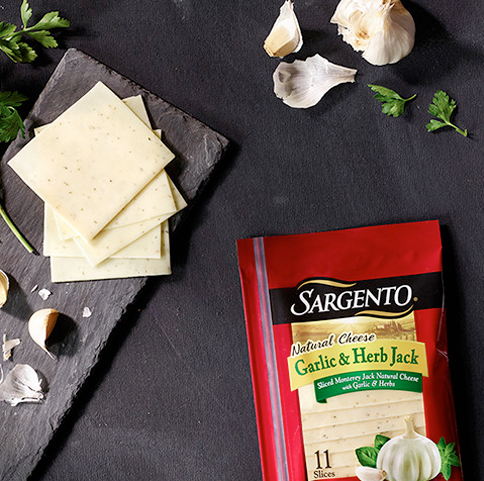 Garlic & Herb Jack
---
Perfect For:
Adding some oomph to your omelet.
Giving your burger bigger flavor.
Amp-ing up your baked potato.
Taking grilled stuffed peppers flavor to new heights.
Ramping up your Reuben.
Bringing big flavor to bagels.
Learn More
---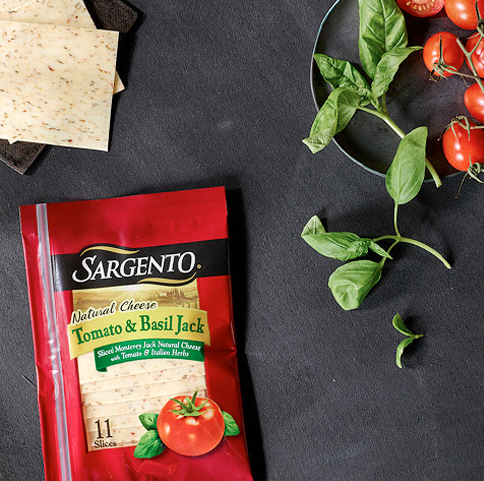 Tomato & Basil Jack
---
Perfect For:
Making a more flavorful quesadilla.
Creating a grilled cheese masterpiece.
Taking a turkey club up a notch.
Punching up a pepperoni and ham sandwich.
Pairing with chicken and arugula for a sensational summer meal.
Dressing up a simple sandwich.
Learn More