Partner with Sargento to Grow Your Snack Sales!
Thank you for your interest in Sargento® Snacks! We would love to work with you. Please fill out the form on this page with your questions, and a Sargento representative will connect with you. Or contact us directly by calling Angie Colby at 920-892-3730.
Balanced Breaks
A delicious combination of cheese, nuts and dried fruit.
4 delicious varieties.
Sweet Balanced Breaks
A combination of natural cheese with dried fruit and sweet touches like dark chocolate to satisfy any craving.
2 sweet varieties.
Natural Cheese Sticks
A smart satisfying snack with calcium and up to 8g of protein per serving.
5 delicious and nutritious varieties sold in display ready 24 pack boxes.
Natural Cheese Bars
A smart snack that satisfies for consumers on the go.
3 popular 1.5 oz. varieties sold in shelf efficient display boxes.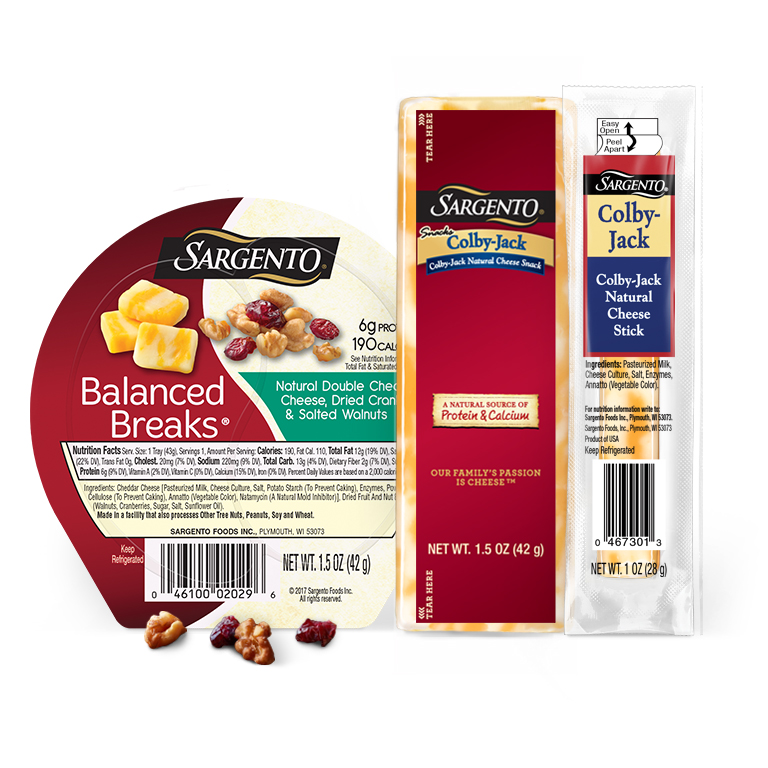 Try All Our Snack Options
Balanced Breaks and Sweet Balanced Breaks​
Natural Cheese Sticks

Cheese Bars