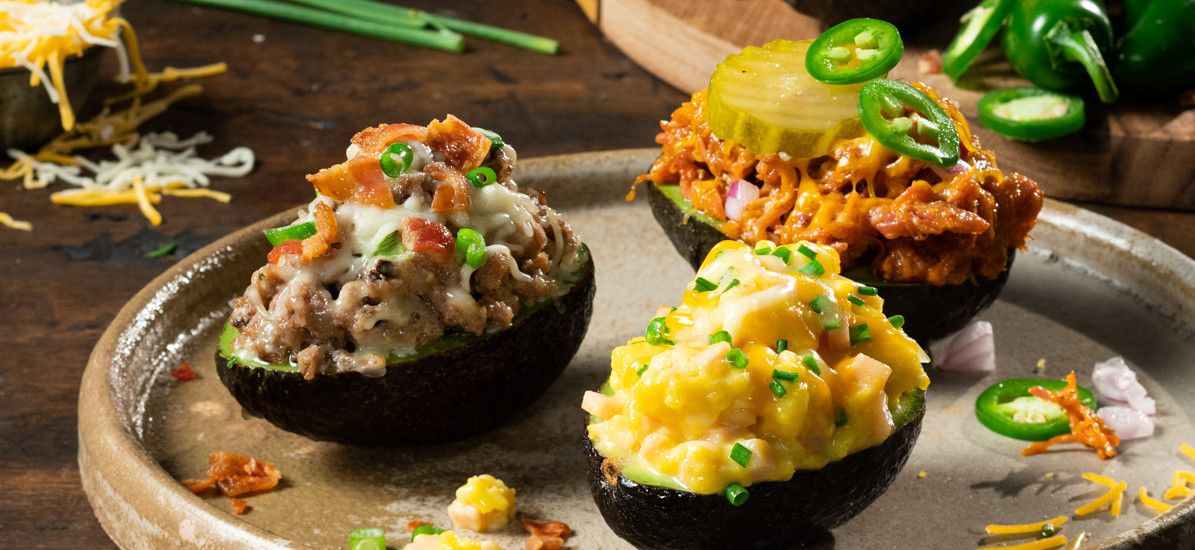 By Sargento Cheese | May 2018
Superfood + Cheese = Summer Taste Sensation 
---
With 20 vitamins and minerals and loads of fiber in every serving, avocados are one of nature's most amazing superfoods. They're a great source of vitamins C, E, K and B-6 as well as riboflavin, niacin, magnesium, potassium and folate. And although most of this delicious fruit's calories come from fat, don't worry! It's the healthy monounsaturated fat that lowers cholesterol, helps keep you full and satisfied and supports the absorption of beneficial fat-soluble antioxidants. Just a few of the other benefits of avocado include:
High fiber – shown to lower the risk of disease, obesity, stroke, hypertension and diabetes.
Lutein – keeps eyes healthy and helps protect the skin against UV damage.
Folate – has shown promise in protecting against colon, stomach, pancreatic, and cervical cancers.
Not only are avocados healthy, creamy and delicious, they complement and enhance an incredible range of foods — from sweet to savory. Especially popular in the summertime, avocados easily take center stage at any meal. They are wonderful in smoothies, especially paired with cocoa. And of course, there's the popular avocado toast: mashed avocado with a squeeze of lemon, sprinkle of coarse salt and toppings like pumpkin seeds, shredded cheese, herbs and a fried egg. For lunch, you can replace mayo or butter on your sandwich with avocado. A wonderful dinner salad option is avocado with grapefruit with a simple lemon-mustard dressing, and avocado is the perfect addition to nourishing, complete-meal grain bowls that are a current healthy eating trend.
Try these delicious avocado meal options for
Breakfast
,
Lunch
, or
Dinner
.
---
Sargento Cheese
We are three generations of cheese innovators, cheese eaters and cheese lovers. We're Real Cheese People<sup>&trade;</sup> through and through.
---