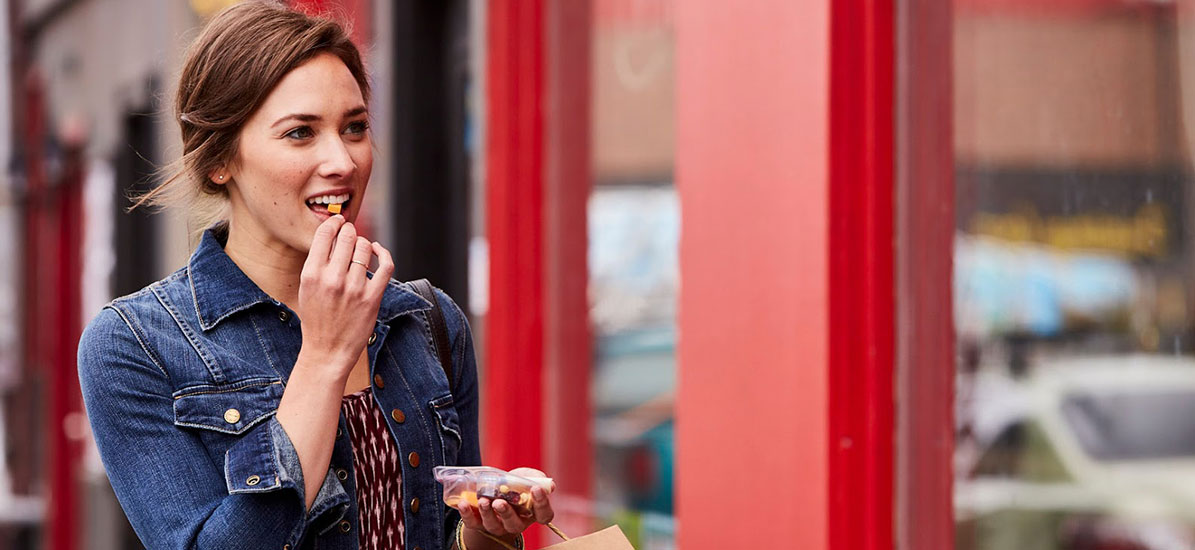 By Sargento Cheese | March 2018
Stay on Track by Keeping Goals Simple
---
It's time for a little reality check. Although it may seem like only yesterday, it's been four months since many of us were making New Year's resolutions. If your resolve has fizzled out a bit, never fear. Spring, and in fact, right now, is always a good time to make positive changes, and we've got some solid advice on how to make good habits stick.
The main thing is to think small. It's natural to want big changes and immediate results, but lofty goals are often unrealistic. A better approach: keep it simple. Start with a small goal and after it becomes a natural part of your everyday life, go ahead and build on it. For example, instead of trying a whole new diet regime, take a smaller positive step, perhaps making an effort to add a vegetable serving to your daily lunch. Once you accomplish a small goal, a sense of accomplishment can motivate you to take it up a notch.
It's helpful to keep in mind that although New Year's resolutions are a yearly tradition, maintaining a healthy lifestyle should be a daily commitment. View it as a long-term work-in-progress rather than an instant remodel. As a food company, we're focused on nutritious living and maintaining a nutritious, balanced diet. That includes more nutritious snacks like our Balanced Breaks rather than vending machine junk food. It's the little things you do each day that make a difference.
So, think about your goals, then tweak or reset them if necessary. Write them down and make them happen. And remember, making changes takes time, so think baby steps. You have to walk before you can run.
Explore our nutritious snacks
---
Sargento Cheese
We are three generations of cheese innovators, cheese eaters and cheese lovers. We're Real Cheese People<sup>&trade;</sup> through and through.
---