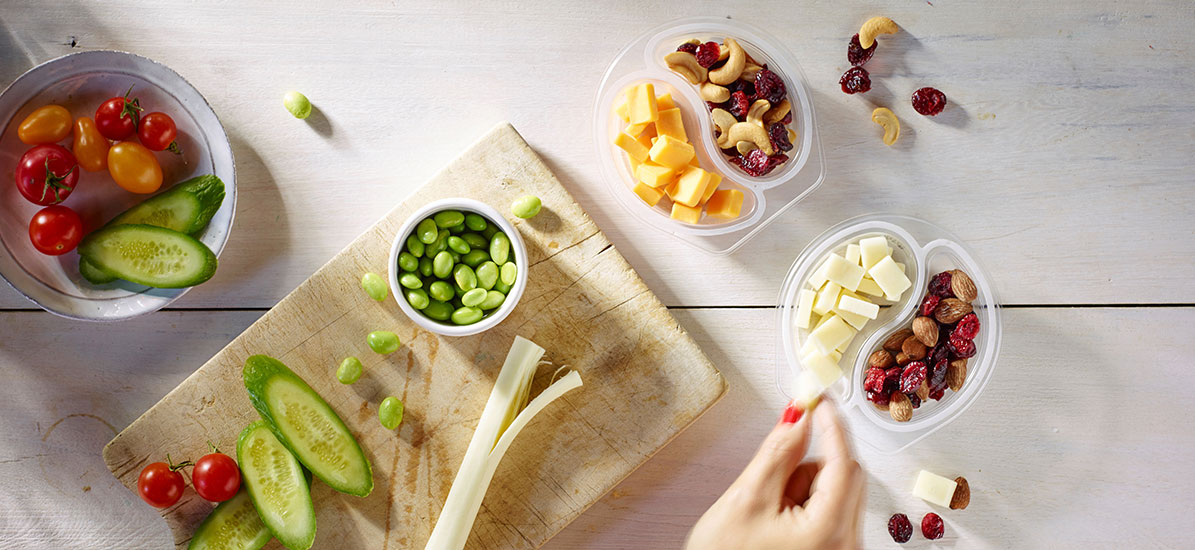 By Sargento Cheese | January 2018
Focus on a Healthy You Year 'Round
---
There's a quote from author of Anne of Green Gables L.M. Montgomery we find especially appropriate at this time of year: "Isn't it nice to think that tomorrow is a new day with no mistakes in it yet?"
The year-end crunch of projects and deadlines along with stress and dietary pitfalls of the holidays can take a toll on your wellbeing. The new year offers the allure of a fresh start, inspiring people to make resolutions, and yes, setting goals to improve healthy behaviors, whether it's eating healthier or improving physical fitness. But it's something we should work on one day at a time all year 'round, not just the beginning of each year. If you accomplish your health goals one day, you'll feel good about it and want to repeat them the next day. And if you mess up, it's okay. You can always start anew tomorrow.
At Sargento, we believe that using 100% real, natural cheese in our wholesome snacks fit nicely into healthy eating goals. We offer variety of cheese snacks for busy lives and healthy lifestyles, providing ideal hunger solutions when you're headed off to yoga class or refueling after a run. So go conquer your goals and prevent the hangry from happening by keeping your stomachs satisfied and your taste buds happy with Sargento snacking options.
This year, we hope you strive to be healthy and balanced every day. Move your body. Make healthy eating choices. Get a good night's sleep. And work towards accomplishing a personally gratifying goal. We'll be there right with you! So, here's to a happy year of Real Life and real cheese.
Explore our String & Stick and Balanced Breaks® snacking options.
---
Sargento Cheese
We are three generations of cheese innovators, cheese eaters and cheese lovers. We're Real Cheese People<sup>&trade;</sup> through and through.
---